Marathi Shala is one of BMM's most successful initiatives and is run by many North America Marathi Mandals and Aaple Mandal MMD is proud to bring it to Detroit area!
Marathi Shala is conducted in 2 venues- Troy, MI and Canton, MI . Registration open for any child (Member/Non-Member) between 5-18 years of age.
Troy, MI – Troy school Ganapati 2022 Video
Venue: Bharatiya Temple, Troy MI – 6850 N Adams Rd, Troy, MI 48098
Timings: Sunday, 4-5:30 pm.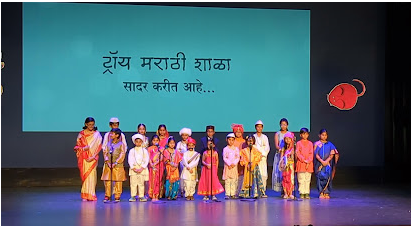 ---
Canton School: Back To School- Circle time with a Twist
Canton, MI – Canton School Ganapati 2022 Video1
Venue: Hindu Temple of Canton, Canton-MI – 44955 Cherry Hill Rd, Canton, MI 48188
Timings: Sunday 4-5:30 pm.
On Sunday, Sep. 18th, Canton Marathi Shala kicked off a New Academic Year with overwhelming response from returning students, parents and New friends joining the journey.
Day1 started with an Info. Session for parents. A special presentation was prepared by Teachers to give a walkthrough to parents about BMM शाळा history, vision-mission and glimpses of last year's activities, सण, उत्सव. Info. session helped parents to clear any doubts about syllabus, exam structure and pathway for High School credits via कँटन मराठी शाळा. Info Session नंतर सर्व मुले Circle Time साठी एकत्र आली पण हा Circle time was with Twist to their surprise. 'ऐलोमा पैलोमा गणेशदेवा, माझा खेळ मांडिला करिन तुझी सेवा' च्या गाण्यावर सर्व मुलांनी पाटावरच्या हत्ती भोवती फेर धरला. श्रीकांता कमलकांताच्या तालावर वेड्याच्या बायकोनी केलेल्या पदार्थांची झालेली फजिती ऐकून मुलांना धमाल आली. त्यानंतर उत्साही पालकांनी आणलेली खिरापत ओळखताना रंग, आकार, चवी ह्याची मराठीत उजळणी पण झाली. भोंडला आणि नंतर सर्वांनी एकत्र फराळ करून नवीन वर्षाची सुरुवात एकदम जोमदार केली. आता आमचा ABCD to अबकड प्रवास पुन्हा सुरू !!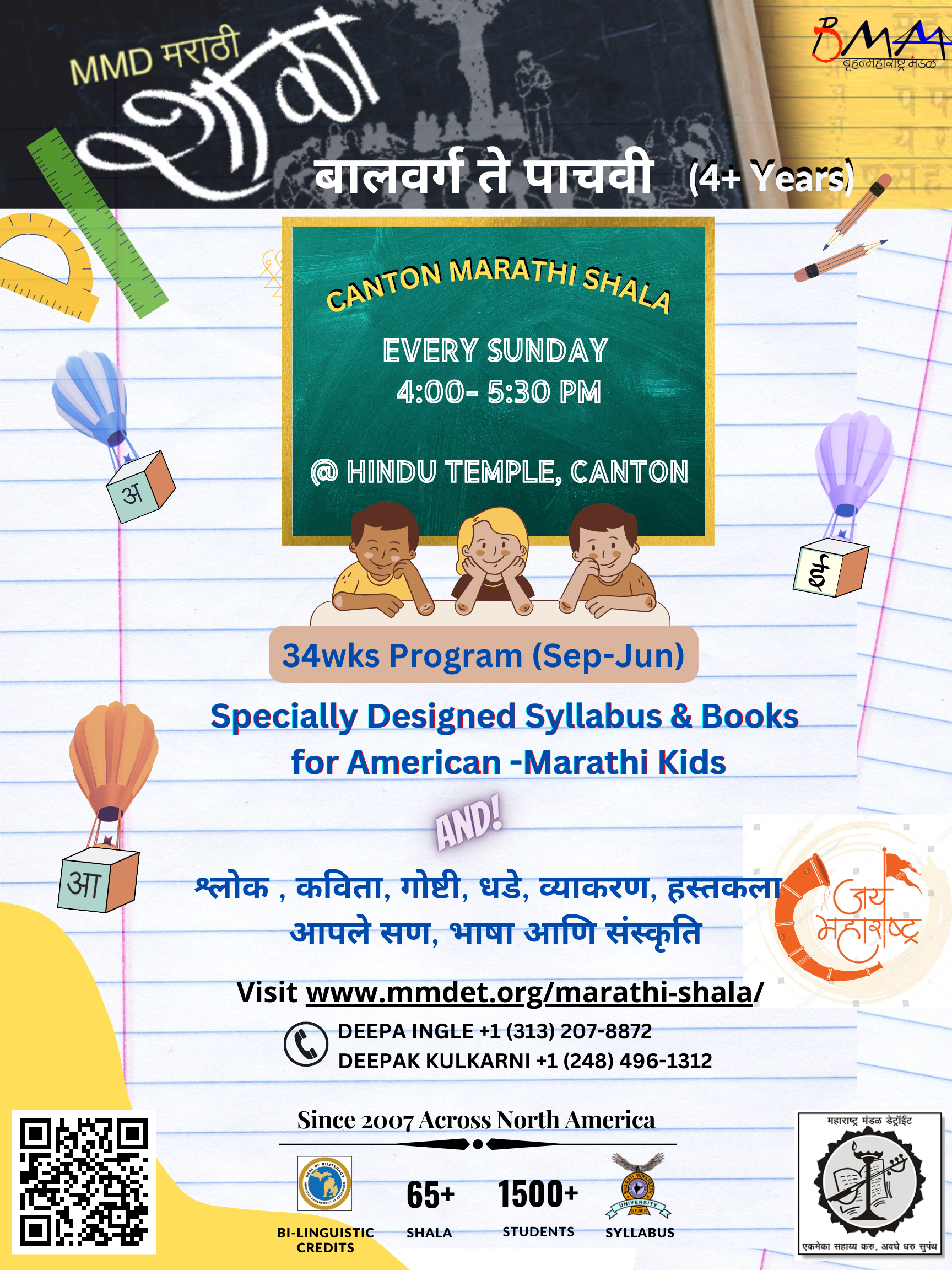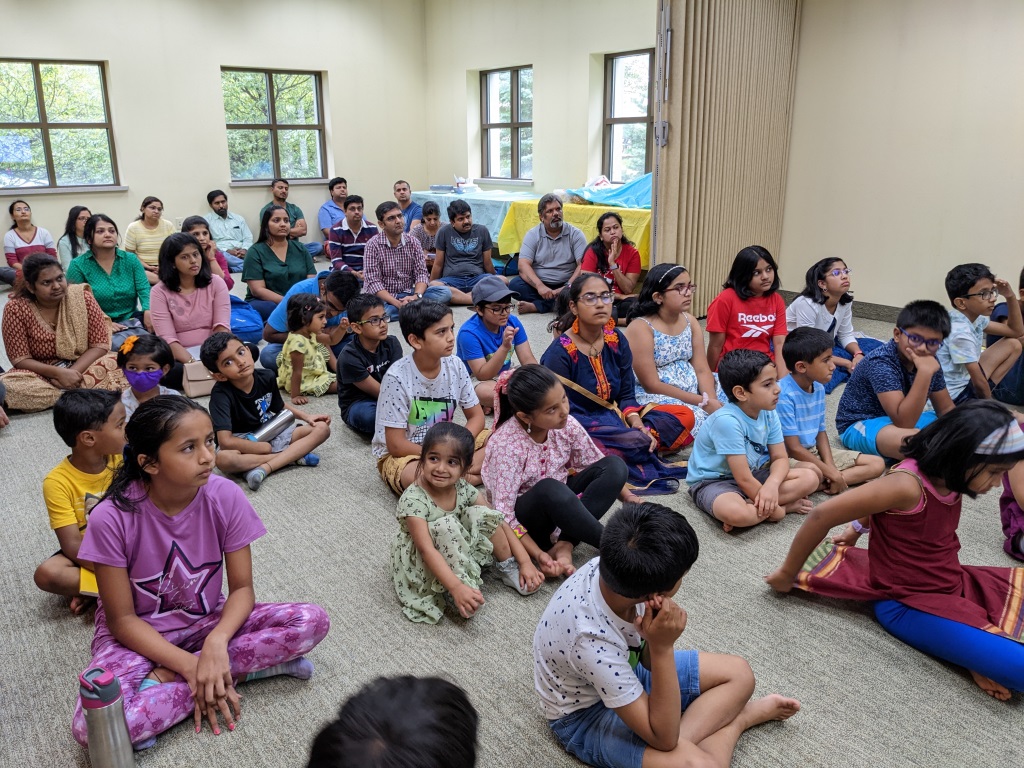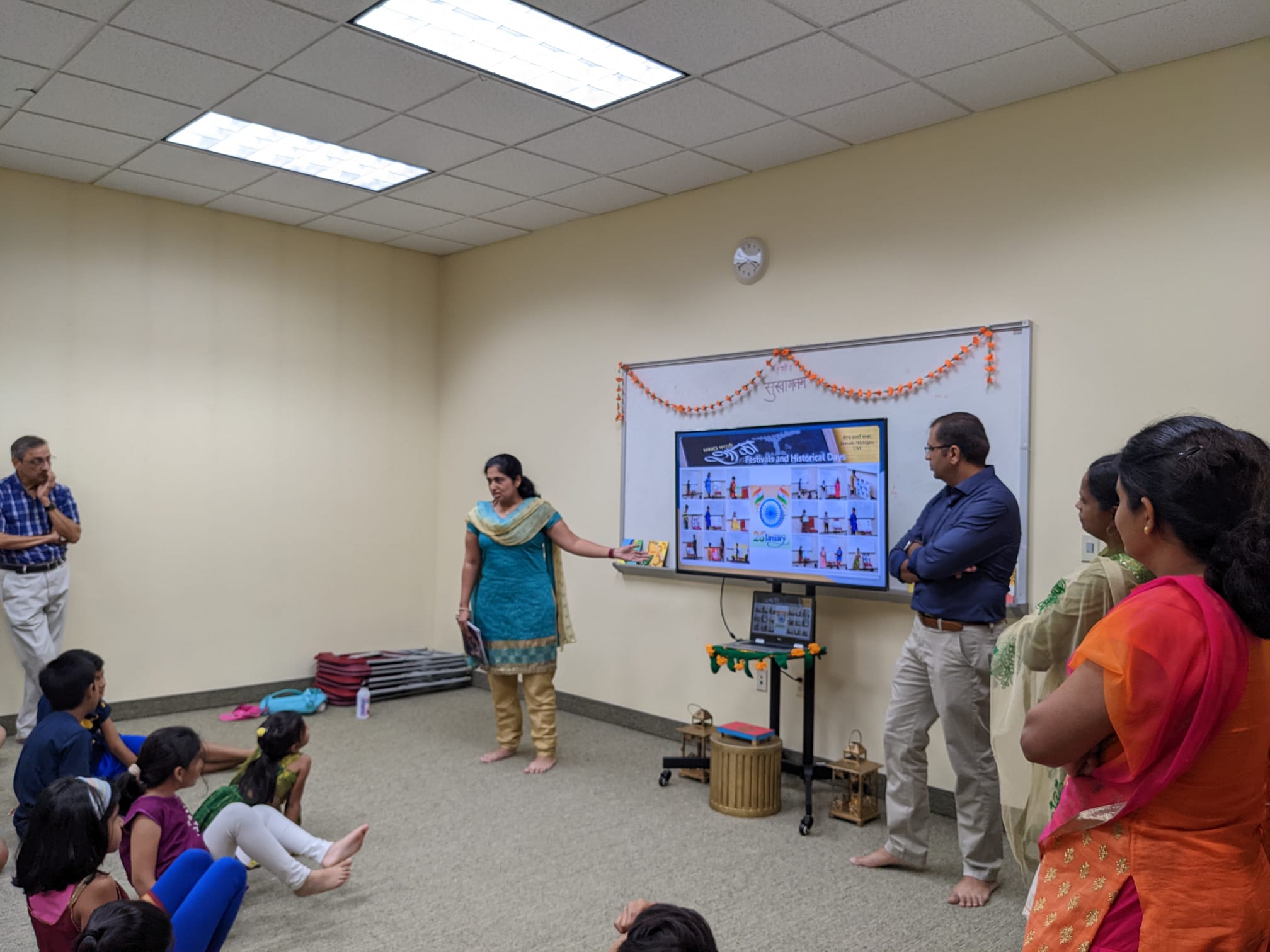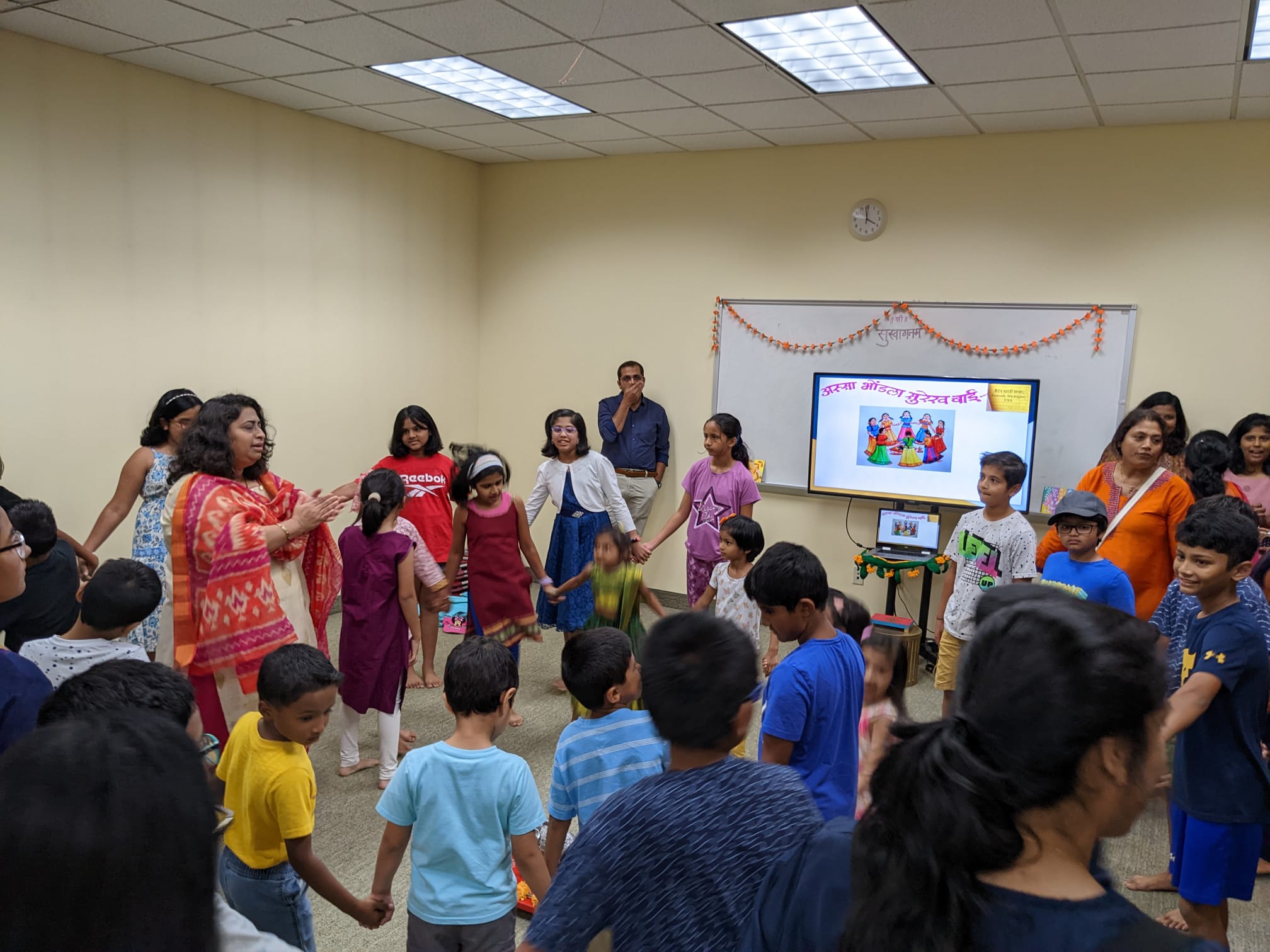 ---
Our Shala is open to all MMD Members and Non-Members.
Please contact us at marathishala@mmdet.org for more information. Your feedback is valuable to us.
We are also looking for volunteers who can help us in this initiative. If you can volunteer as a teacher or teacher assistant, please email at marathishala@mmdet.org.
---
Videos – Troy Shala
---
---
---
---