New Beginnings – Register for MMD Picnic 2021!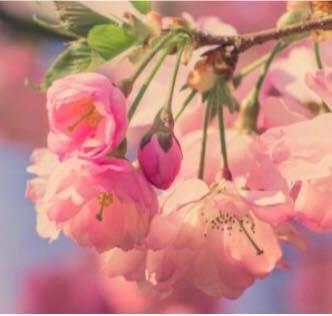 Namaskar Mandali ,
Spring has moved into Summer and before long we will move into a chill again ! The ever changing nature and the passing time wait for no one and we march on as well !
We will begin our first outdoor in person gathering on July 24th with MMD picnic. Following guidelines from the state and CDC we will not require fully vaccinated members to wear masks, but will still require non vaccinated members to wear one for their own safety and safety of others.
We will proceed with caution and at this point are planning to reach out to the schools to look into other programs for the year beginning with Ganapati. Our dhol tasha pathak is actively recruiting and we request members to sign up and join the team for practices.
Marathi Shala recently celebrated graduation of their students in a wonderful celebration at both our Troy and Canton locations. We are ever so grateful to all our Shala Teachers for their tireless efforts for virtual schooling through the pandemic year. Almost all parents have voted in support on in person schooling in 2021 and we will begin to look into our options soon for holding in person classes.
Snehabandh team is working towards our first publication for this year . We look forward to receiving some great literature to publish in the magazine and take the opportunity to thank our Sponsors who play a big part in our success.
We appreciate the support we have received from our members and the patience they have shown while we were in the midst of a pandemic. I am always thankful for the support I get from my executive committee and the volunteers time after time . We promise to proceed with care and caution and work towards bringing some beautiful in person events in the rest of the year.
So it's time to open your closets and begin to air out those gorgeous sarees and kurtas!
Looking forward to our colorful gatherings filled with laughter and chatter, delicious food and of course Tea !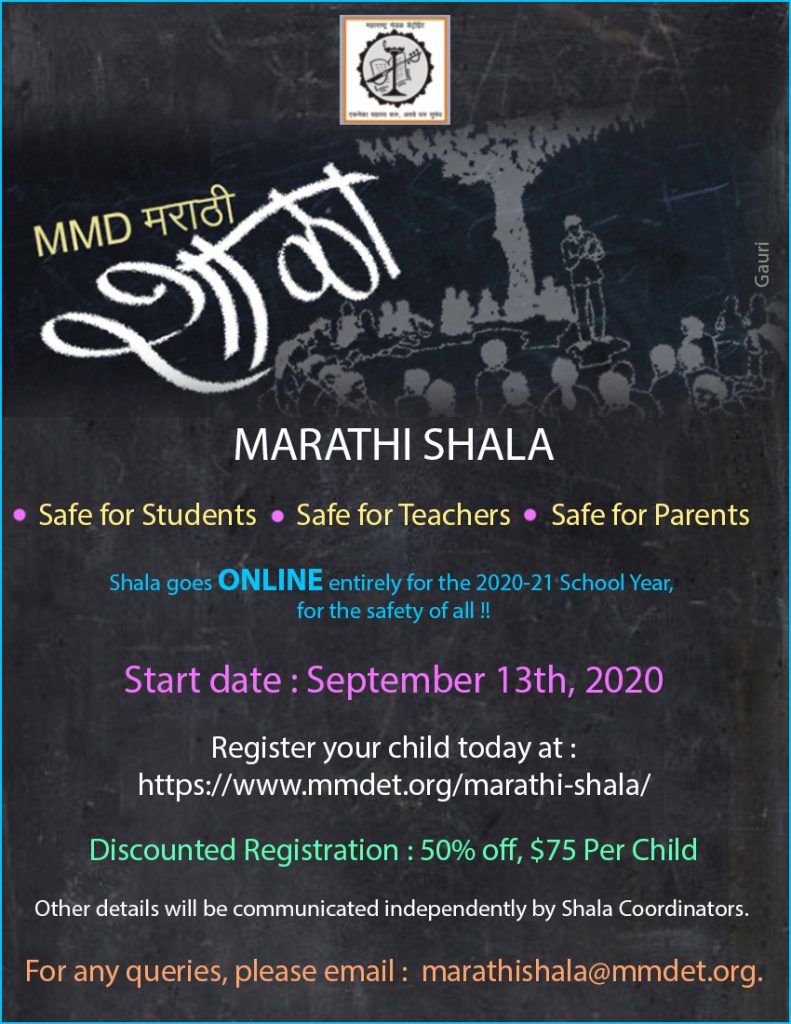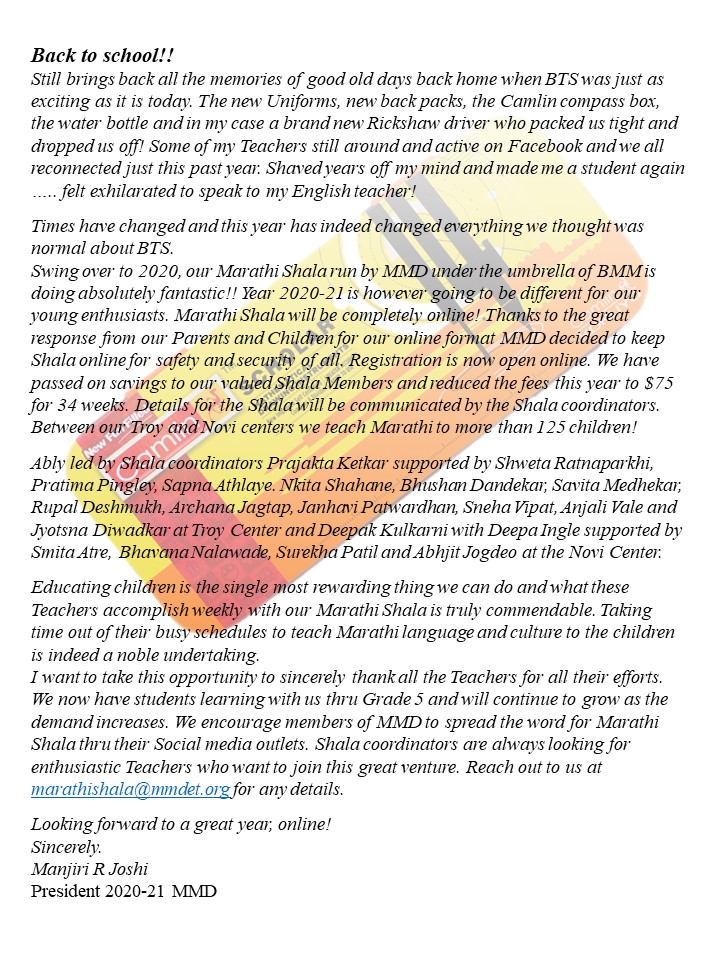 ---
Passed 2020 Events
Venue
Date
Feedback
Makar Sankrant – Ganyache Gaon
PM: Seema Wadekar
Adlai E Stevenson High School
33500 Six Mile Rd
Livonia MI 48152
02/01/20, 3:00 pm – 9:00 pm
Photos_1
Photos_2
Review
Detroit Volunteering Event
PM: Sampat Patil
Gleaners Community Food Bank
2131 Beaufait St
Detroit MI 48207
02/15/20, 9:00 am -11:30 am
Photos
Carrom Tournament
PM: Jay Munj
Dongre Residence
4310 Birch Run Dr
Troy MI 48098
02/22/20, 9:00 am – onward
Photos
Results
Kids Movie Night
PM: Mandar Purekar
Rachmale Resience
160 Canterbury rd,
Bloomfield hills, MI-48304
02/29/20, 7:00 pm onward
Photos
Review
Aarogyam Dhanasampada – Yogathon
PM: Anju Vale
Costick Center
Farmington hills
03/08/20 9:00 am to 11:30 am
Photo
Review