Take MMD 2023 MEMBERSHIP – Please hurry up!
1. Zelle payment to treasurer@mmdet.org. (please write "MMD Membership" in the memo)
2. Check Payable to MMD.
3. Use the online payment option below.
---
Diwali 2022
Thank you Sushant Khopkar for such a beautiful and apt review of MMD Diwali program held on 19th Nov, 2022 at Groves Highschool, Beverly Hills-MI.
"महाराष्ट्र मंडळ ऑफ डेट्रॉईटने Niche Entertainment चा 'Lata… The divine dignity of music ' हा कार्यक्रम दिवाळीनिमित्त ठेवला होता आणि साधारण ५५० लोकांच्या उपस्थितीत तो मस्त रंगला! रसिका गानू, नेहा वर्मा आणि धवल चांदवडकर या तीन अत्यंत गुणी गायकांनी आणि तितक्याच गुणी वादकांनी (केदार परांजपे, दर्शना जोग, विक्रम भट, अजय अत्रे, निलेश देशपांडे आणि विशाल ठेलकर) जीव ओतून कार्यक्रम सादर केला, आणि प्रत्येक गाण्यागणिक कार्यक्रमात रंग चढत गेला. तेजस देवधरने मोजकेच, पण देखणे 'lights' केले. Lights द्वारा वातावरण निर्मिती कशी करायची हे त्याच्याकडून शिकण्यासारखं आहे. आणि 'sounds' वर असणारा सागर खांबे तर खरा जादूगार होता! त्याने sound कडक सेट केला होता. लताच्या जुन्या मुलाखती, अनेक संगीतकारांनी आणि अभिनेत्रींनी तिचं केलेलं कौतुक आणि मधून मधून कालानुक्रमे तिची गाणी, असा तो कार्यक्रम मिलिंद ओक यांनी सुरेख बांधला होता. तेच या कार्यक्रमाचे दिग्दर्शक आहेत आणि त्यांनी निवेदनही छान केलं. सलीम आरिफ याने ते निवेदन उर्दू आणि हिंदीचा मिलाफ साधत छान लिहिलं आहे.आपल्या मंडळाचा कार्यक्रम म्हणजे फक्त स्टेजवर घडणारा कार्यक्रम नसतो, तर त्याला अनेक पैलू असतात. मग त्यात Food आलं, Registration आलं, स्नेहबंध, Marketing, Decoration, Logistics आलं आणि या सगळ्या बाबतीत आपले volunteers जेव्हा बाजी मारतात, तेव्हाच आपल्याला समाधानी प्रेक्षकाकडून "Event छान झाला" अशी दाद मिळते. काल त्याचा पुन्हा एकदा प्रत्यय आला. "
Read more of this on MMDfacebook page. Please find DIWALI 2022 PHOTOS here.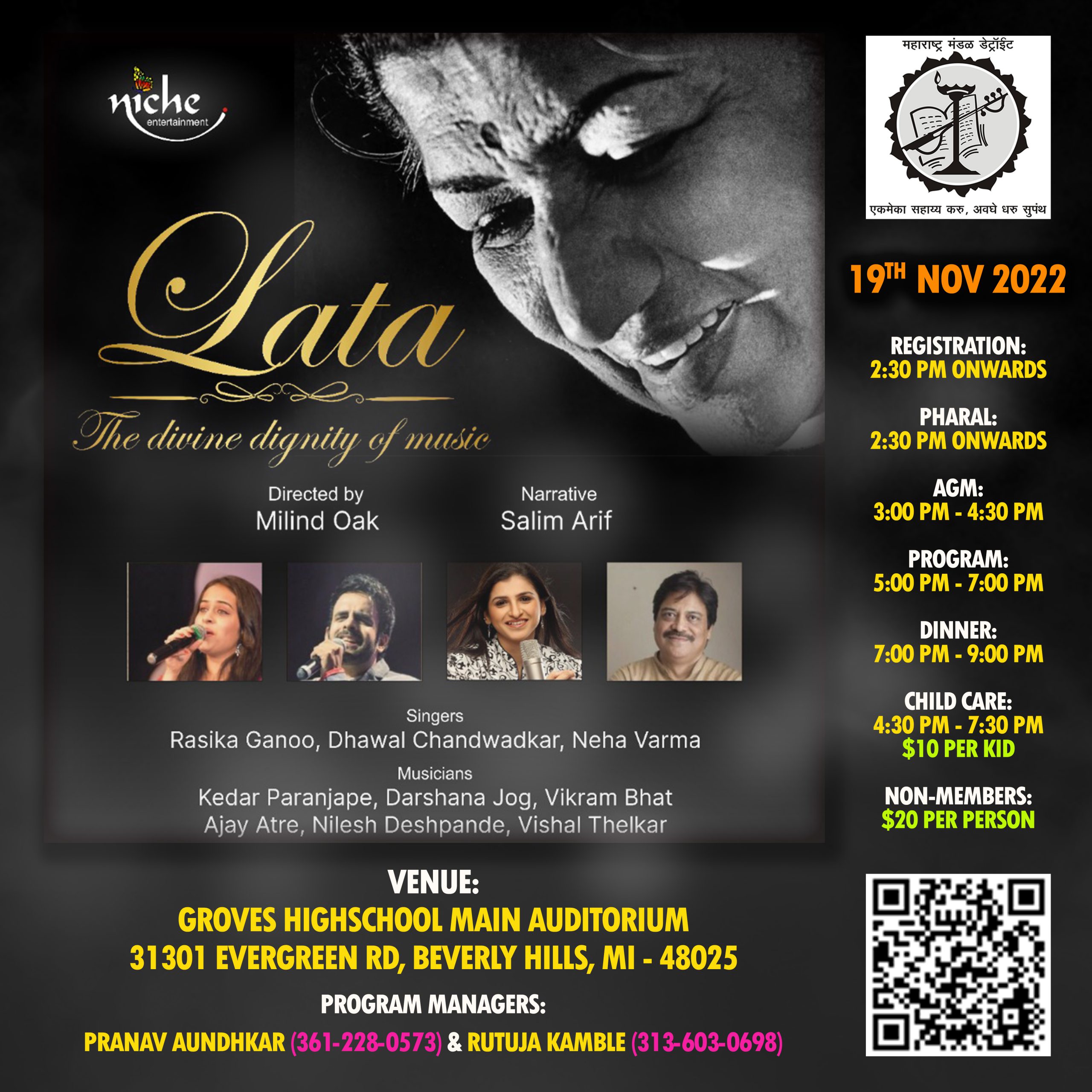 ---
Youth Movie Night & Sleepover
Thank you for the overwhelming support for the Kids Movie Night and Sleepover Party organized by MMD Youth Committee on Saturday, November 5. Stay tuned for all the anecdotes from the kids about this fun-filled, memorable event.
Big Thank you to Hematai and Avinash dada Rachmale who, take care of everyone like family and as always generously opened up their house to host 40 kids and the chaperones for the sleepover. Kids thoroughly enjoyed playing various games and watching movies on the big screen in the grand basement.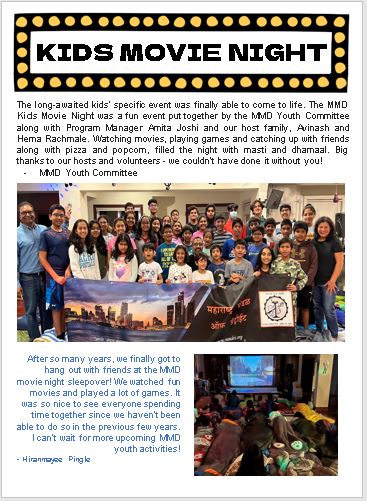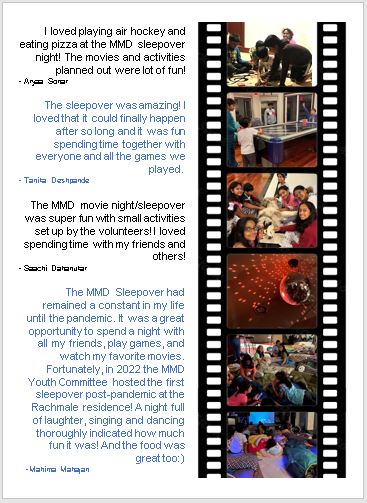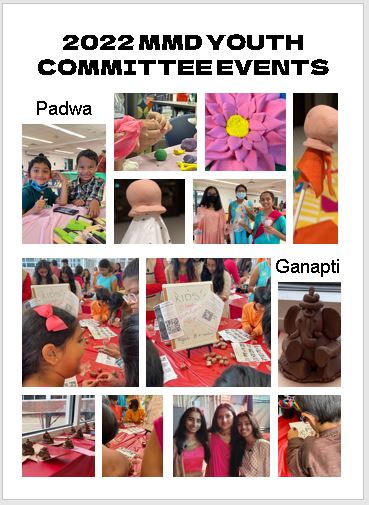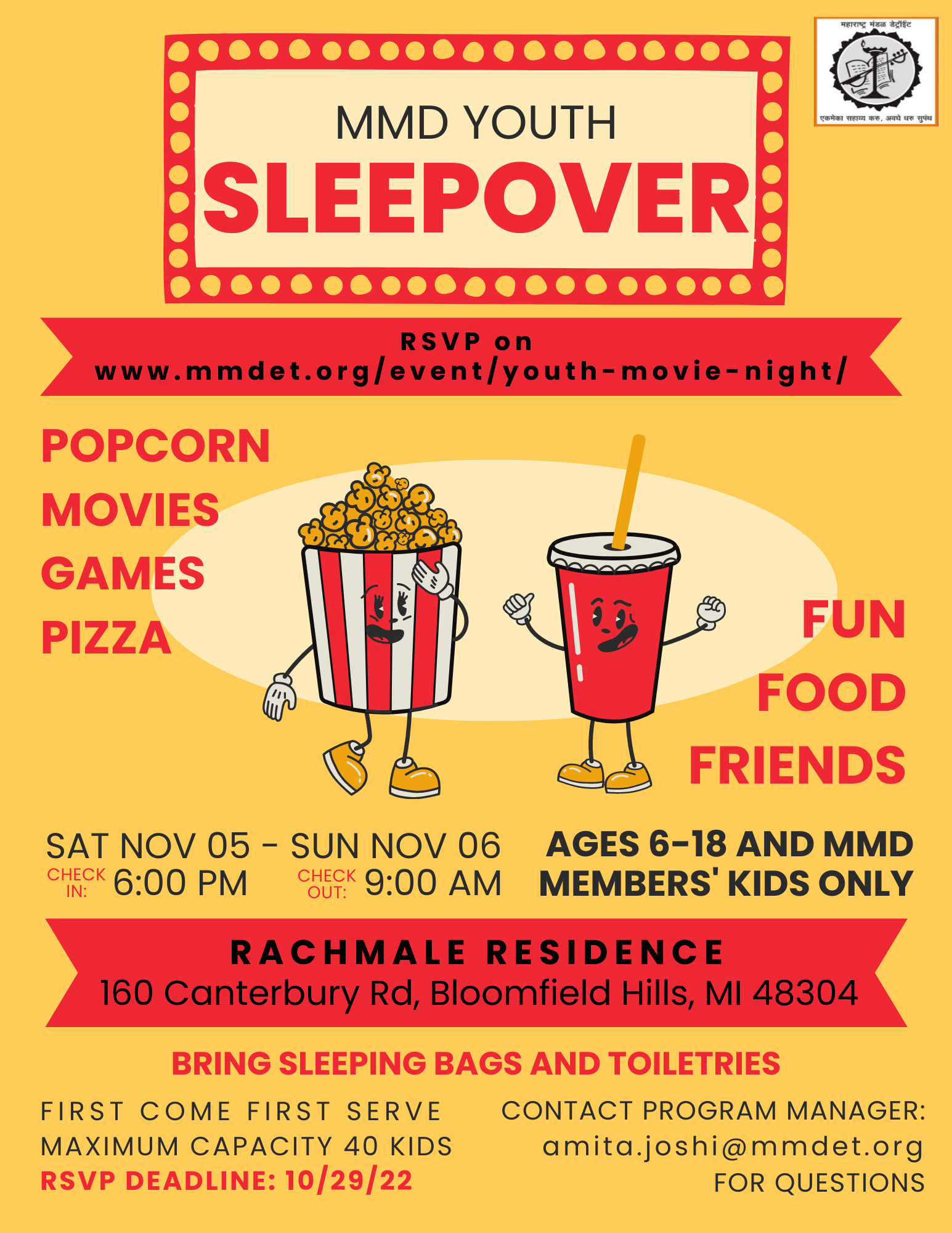 ---
Detroit Freep Marathon Preparation
Namaskar Mandali,
After a gap of a few years, MMD is reviving the tradition of group preparations for such marathon events, especially the prestigious Detroit Freep Marathon in spirit of Arogyam Dhansampada (आरोग्यम् धनसंपदा) initiative!
Many of us must have decided many times about running a marathon but for one or the other reason, it didn't materialize. Let's find a way together to make it happen this time with Aaple Mandal (आपले मंडळ) MMD.
The experienced members of MMD have prepared a detailed plan for your event of choice. We will have weekly warm-up and walk/jog sessions throughout the summer and fall.
Let's do this…
Please register yourself for these preparation sessions by using following Google Form.
https://forms.gle/NAL3bbeW1tyVw18L6
The coaches will kick off the preparations (starting from June 18) and continue with regular in-person meetups.
For any questions or concerns, feel free to contact:
Mandar Purekar [Mandar.Purekar@mmdet.org, +1 (248) 396-4649]
Anjali Vale [Anjali.Vale@mmdet.org, +1 (248) 904-9925]
---
MMD Kojagiri 2022
सुशांत खोपकर लिखित "शाबरी"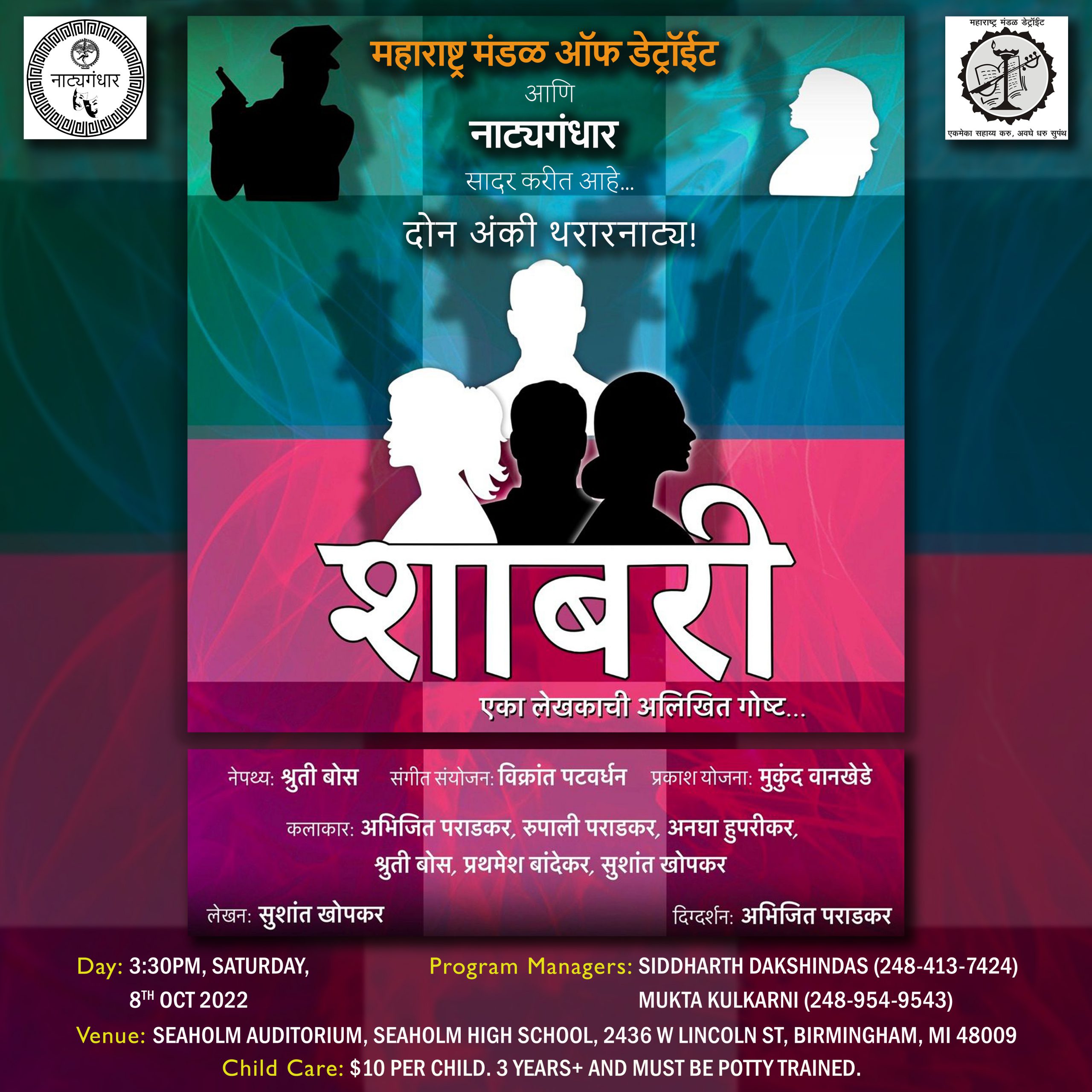 "Every writer is a frustrated actor who recites his lines in the hidden auditorium of his skull."
( Rod Serling – Producer "The Twilight Zone" )
मला नाटक कोऱ्या पाटीवर बघायला आवडतं. "महाथरार", "खुर्चीला खिळवून ठेवूं", अश्या धमक्या आधीपासून ऐकल्या की मी सशाच्या काळजाने थेटरांत शिरते, आणि खुर्चीचे खिळे आधी चाचपून मगच खुर्चीवर बसते. पण ह्या वेळच्या धमक्या पोकळ नव्हत्या.
शाबरी नाटकाचा "प्रयोग" मस्त झाला. कोजागिरीच्या भर दुपारी मसाला दूध पीत-पीत निद्रानाशी माणसाने "Twilight Zone" चा एपिसोड बघावा, तसं वाटलं.
लेखक, त्याचा proverbial Writer's Block, त्यातून सुटण्याची लेखकाची तडफड, लेखकाची "Muse", त्याच्या आयुष्यातल्या खऱ्या आणि काल्पनिक व्यक्ती आणि अनुभव यांची चलाखीने गुंतागुंत करीत Basket Ball च्या आकाराचा लोकरीचा गुंडा मांजराच्या समोर ठेवल्यावर त्याची जी अवस्था होईल, त्या अवस्थेत प्रेक्षकांना पोचवून पहिल्या अंकाचा पडदा. दुसऱ्या अंकांत कल्पना आणि वास्तव यांच्या जीवघेण्या गुंतागुंतीचं जाळं विणत कथानायक अधिकाधिक गुरफटत, अडकत जातो आणि त्याच्यासोबत प्रेक्षकही. ही केविलवाणी तडफड अभिजित पराडकरांनी समर्थपणे उभी केली. प्रेक्षकांच्या अंदाजांना सफाईने धक्के देत-देत, चकवत नेत-नेत शेवटी वास्तवाच्या दरीत कडेलोट करण्याचं कसब हा Suspense Thriller या नाट्यप्रकाराचा हुकुमी एक्का. सुशांत खोपकरांनी ही बाजी जिंकली.
This is an excerpt from a beautiful review by Shubhada Shastri. Please find this review in detail as well as another beautiful heartfelt review by Jyotsna Diwadkar on MMD Facebook page.
Also, Please find Kojagiri Photos Here.
---
Community Event – Diwali Mela
Namaskar Mandali, MMD had partnered with the Resham Singh Foundation to support the Diwali Mela.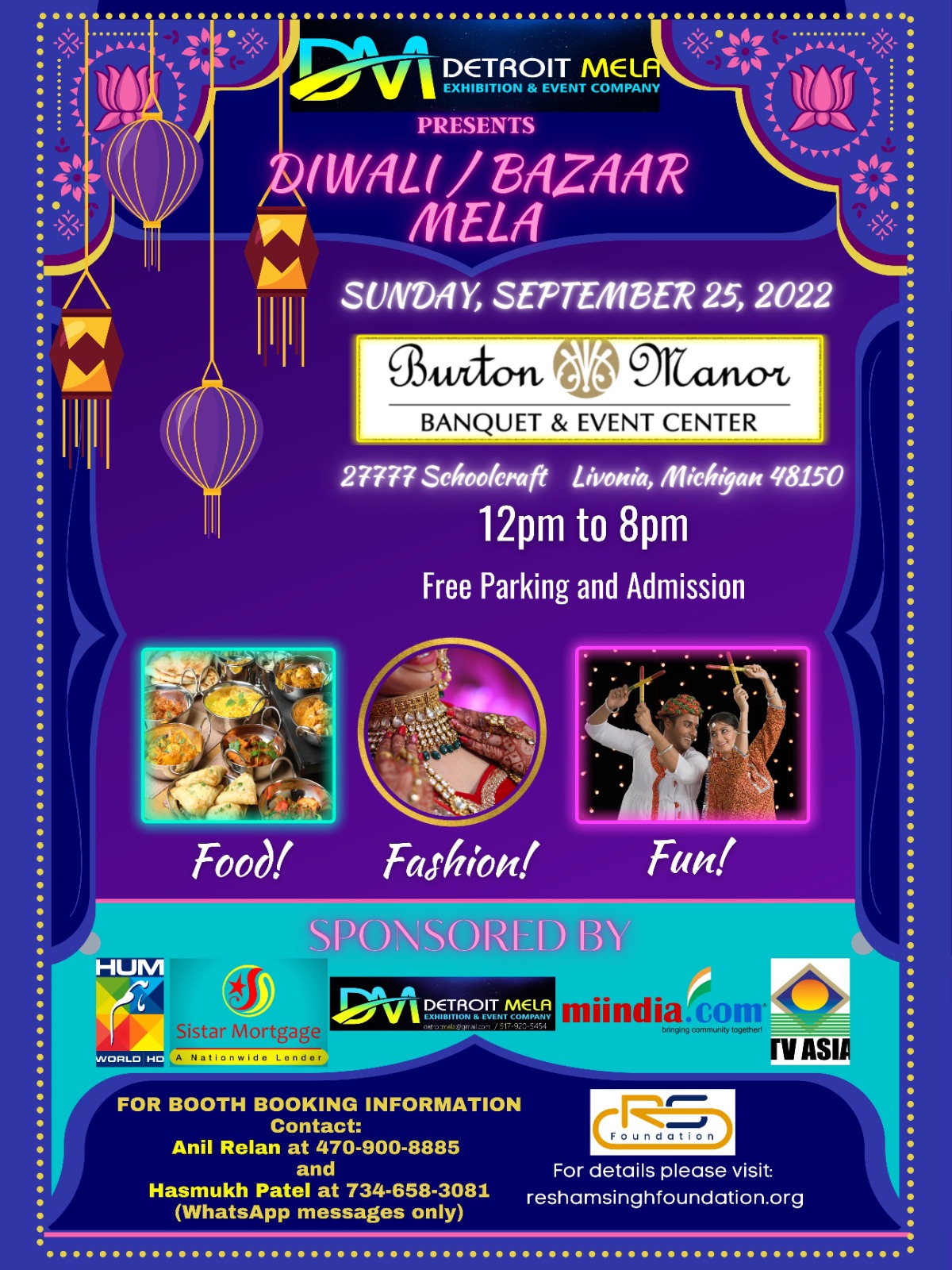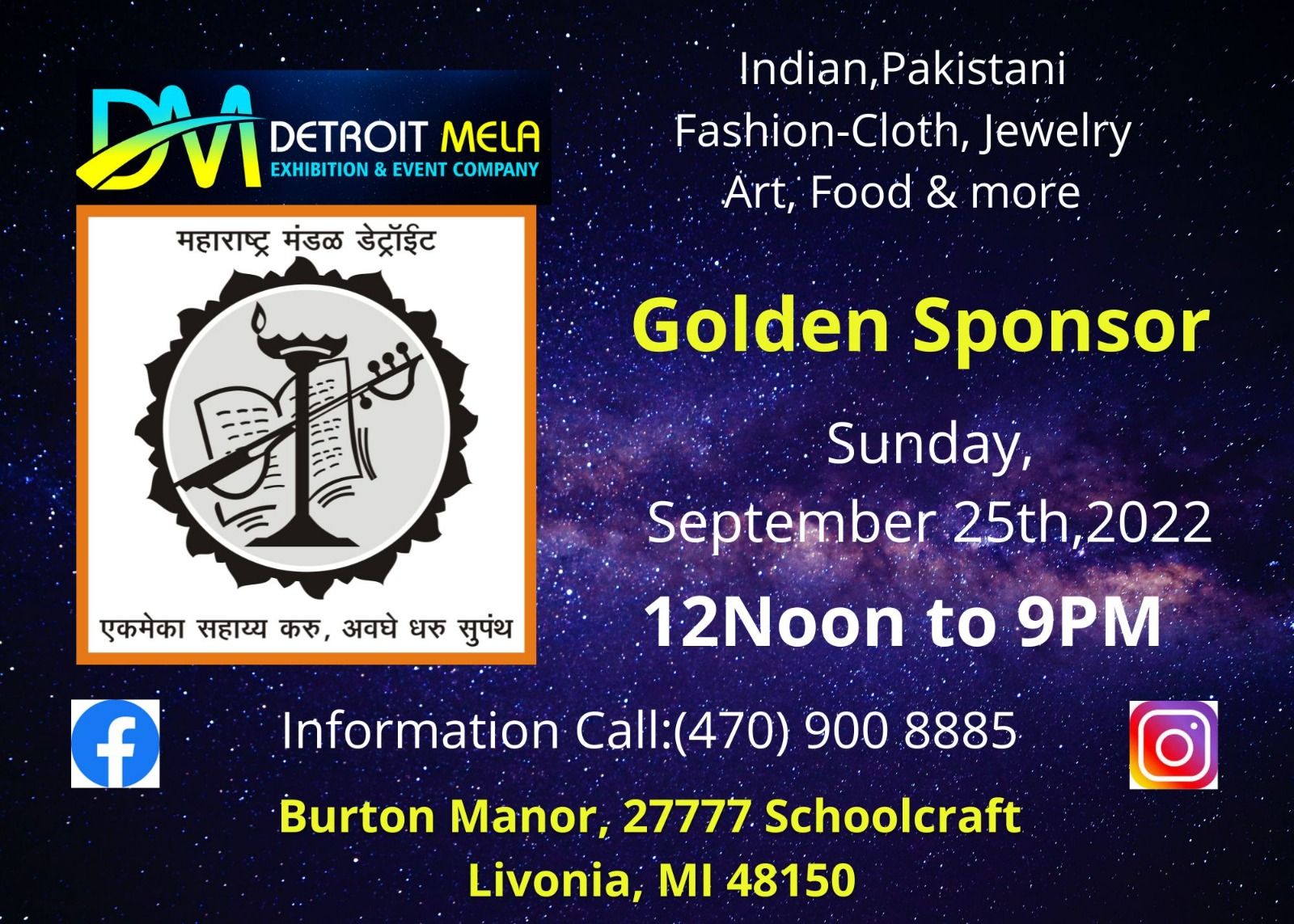 ---
MMD Ganapati 2022
Ganapati Bappa Moraya !!
When: Sunday, 11th September 2022 from 10:00 am to 7:00 pm.
Venue: Ernest W. Seaholm High School, 2436 West Lincoln, Birmingham, MI 48009
Please find the Ganapati Event Photos here !!
Thank you Shri Sanjay Mehendale for this Beautiful writeup about the event!!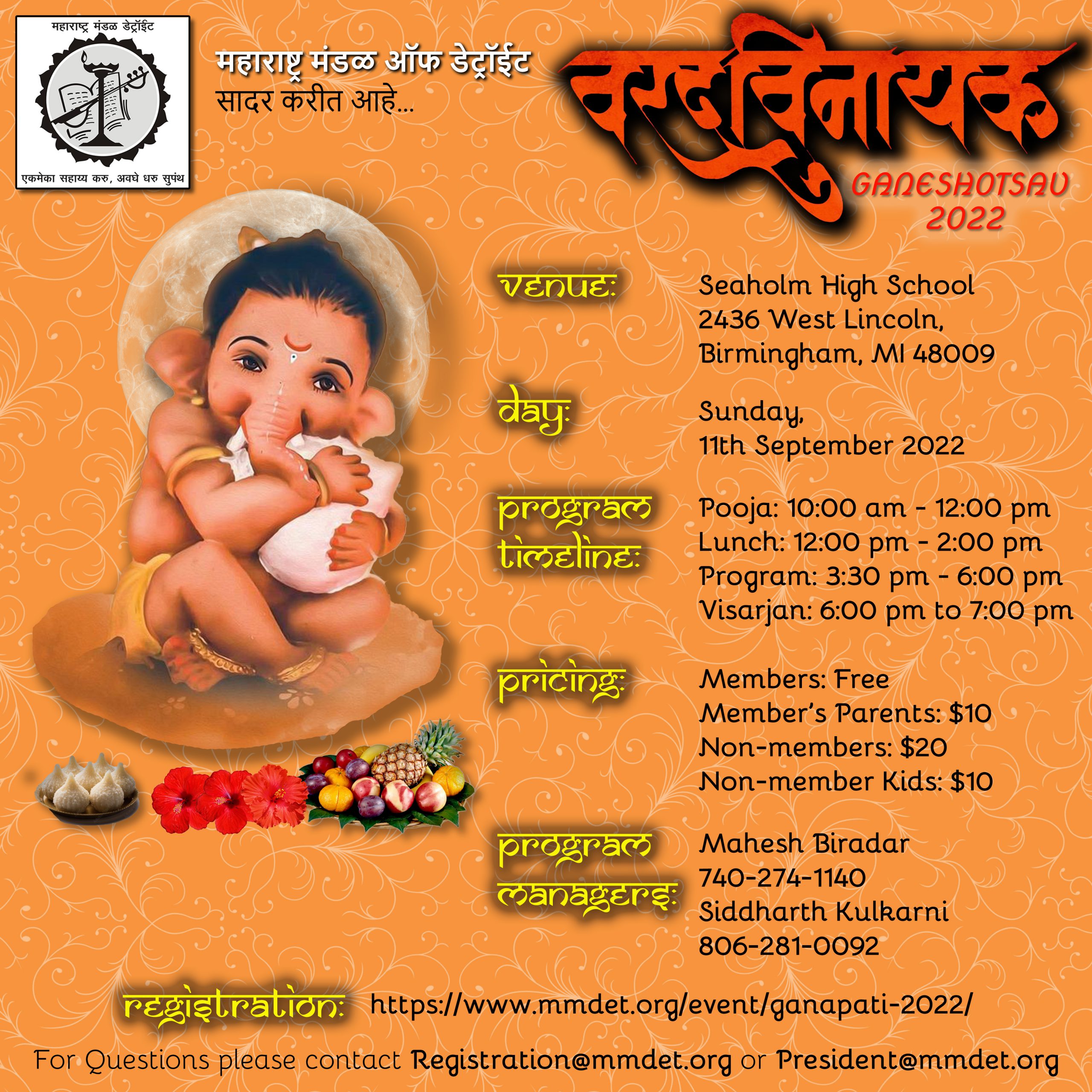 ---
Marathi Movie "Ekada Kay Zaala !!
Much awaited Marathi movie finally comes to Michigan. MMD is happy to announce screening of the beautiful family movie – "Ekada Kay Zaala" , written and Directed by Salil Kulkarni. A Must-watch for everyone !!
When: Sunday, 28th August 2022 from 10:30 am to 12:40 pm
Venue: Farmington Civic Center, 33332 Grand River Ave, Farmington, MI 48336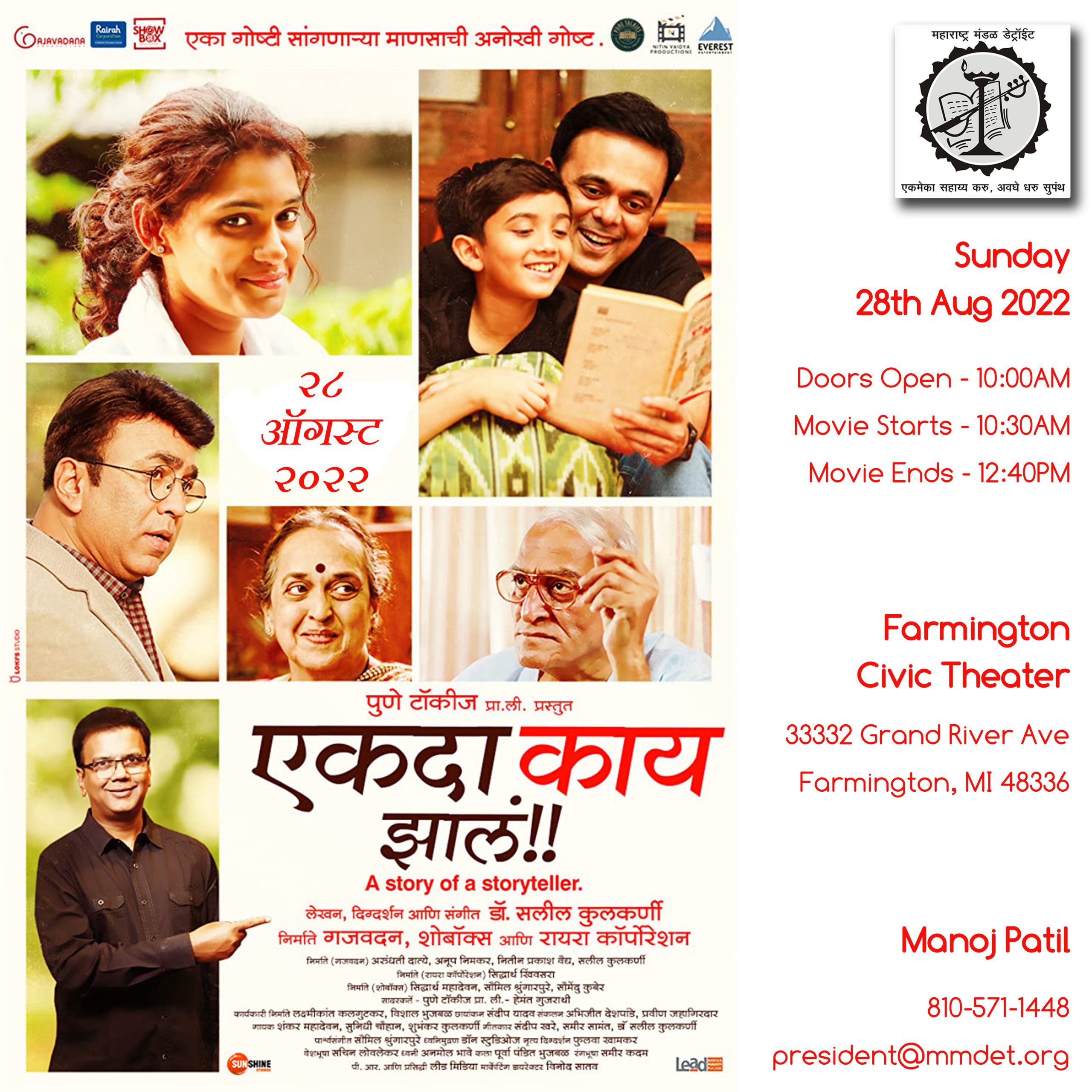 ---
MMD – A2MM Cricket Tournament 2022
Maharashtra Mandal of Detroit and Ann Arbor Marathi Mandal bring for you our latest collab event of CRICKET 2022 !!
When: 27th Aug, 2022 from 8:00 am onwards
Where: Founders Sports Park, 35500 W 8 Mile Rd, Farmington Hills, MI 48335.
Please find PHOTOS here !!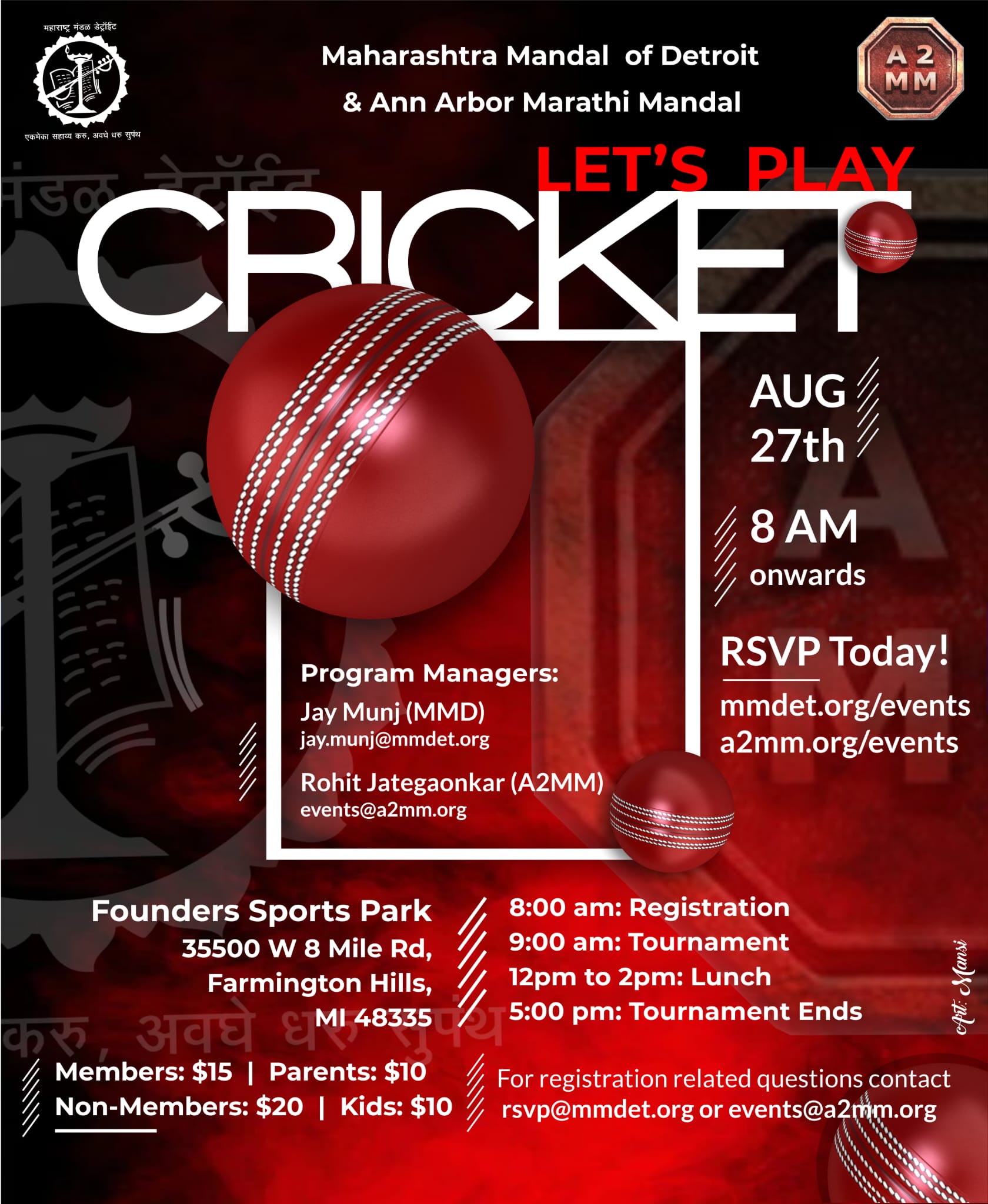 ---
MMD Picnic
Thank you Kashmira Desai for this beautiful writeup about MMD's Annual Picnic on 16th July, 2022 in Kensington Park, MI
MMD Picnic – 16th July 2022. Beautiful day to have aapli picnic. As always scrumptious food that included sabudana khichdi, kokam sarbat, sandwiches, dhokla, samosa chat, shengdanche ladoo, sliced cucumbers and watermelon, and last but not least garam garam chai.Fun games arranged by committee members, 3-legged race, lemon and spoon, Bingo, and Treasure hunt, kept all age groups entertained and occupied. Few kids and families went on the trail nearby in the fields and the corn maze, while elderly parents who visited from India and some who live here had an opportunity to mingle with new mandali and enjoy great day outdoors. Dhol Tasha Pathak mesmerized the crowd, audience danced on the tunes of the beats. Reminiscing our culture and our country it was a great experience. Picnic is the day when many newer people come check out MMD culture and vibe, if this is something they want to be part in the near future. Great day for folks to meet new people make new friendships. By the end of the day hearts and bellies were filled with not just food, but also joy, laughter, and fun, until next year!
Please find PHOTOS here.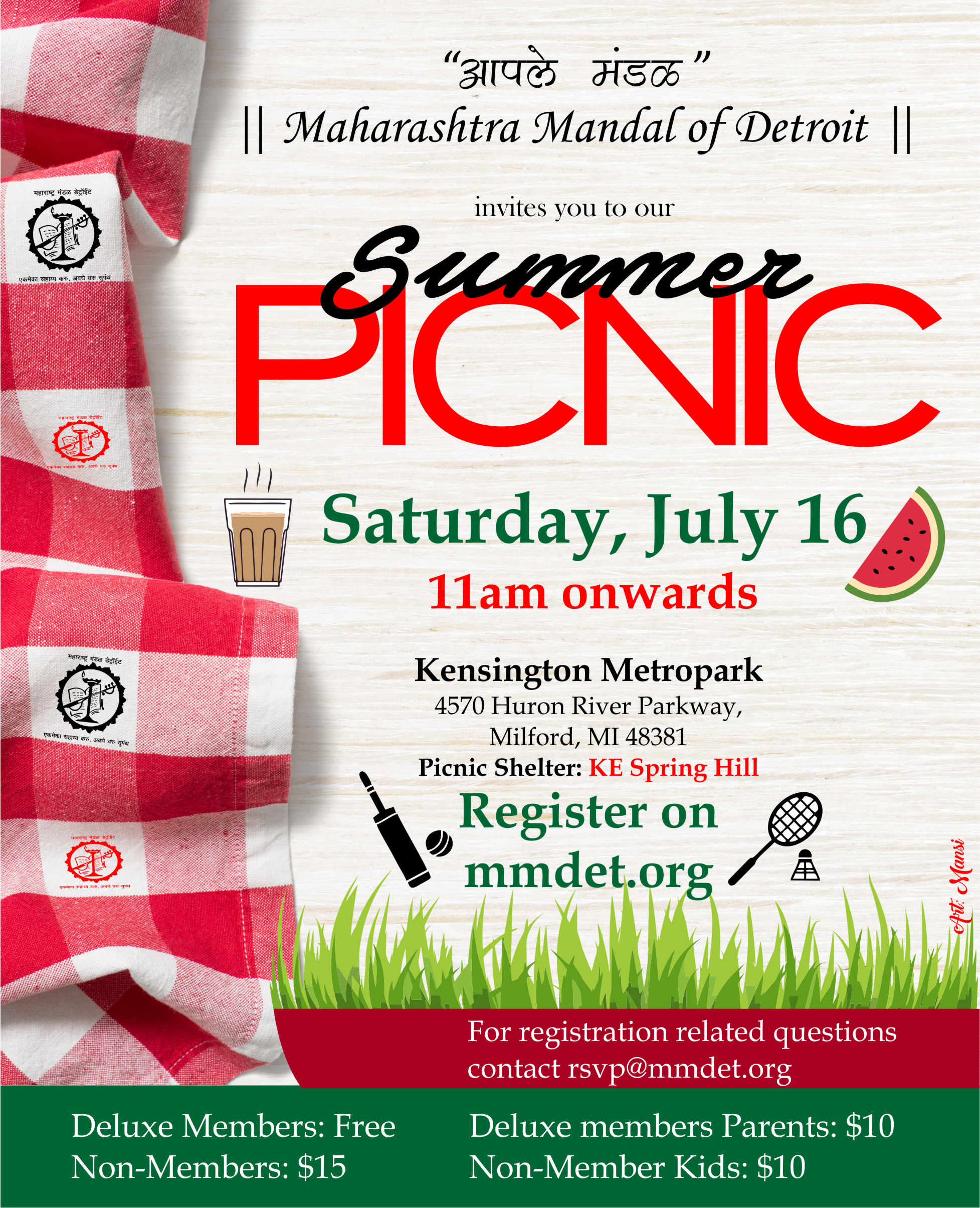 ---
रसिका तुझ्याचसाठी – प्रतापगडाचे मंत्रयुद्ध (व्याख्याते: राहुल सोलापूरकर)
MMD proudly brought for you "Pratapgadache Mantrayudha" by Rahul Solapurkar under our Rasika Tujhyach Sathi series on 10 July 2022, (2:00 pm to 5:00pm) at Rachmale Residence; 160 Canterbury Road, Bloomfield Hills, MI 48304.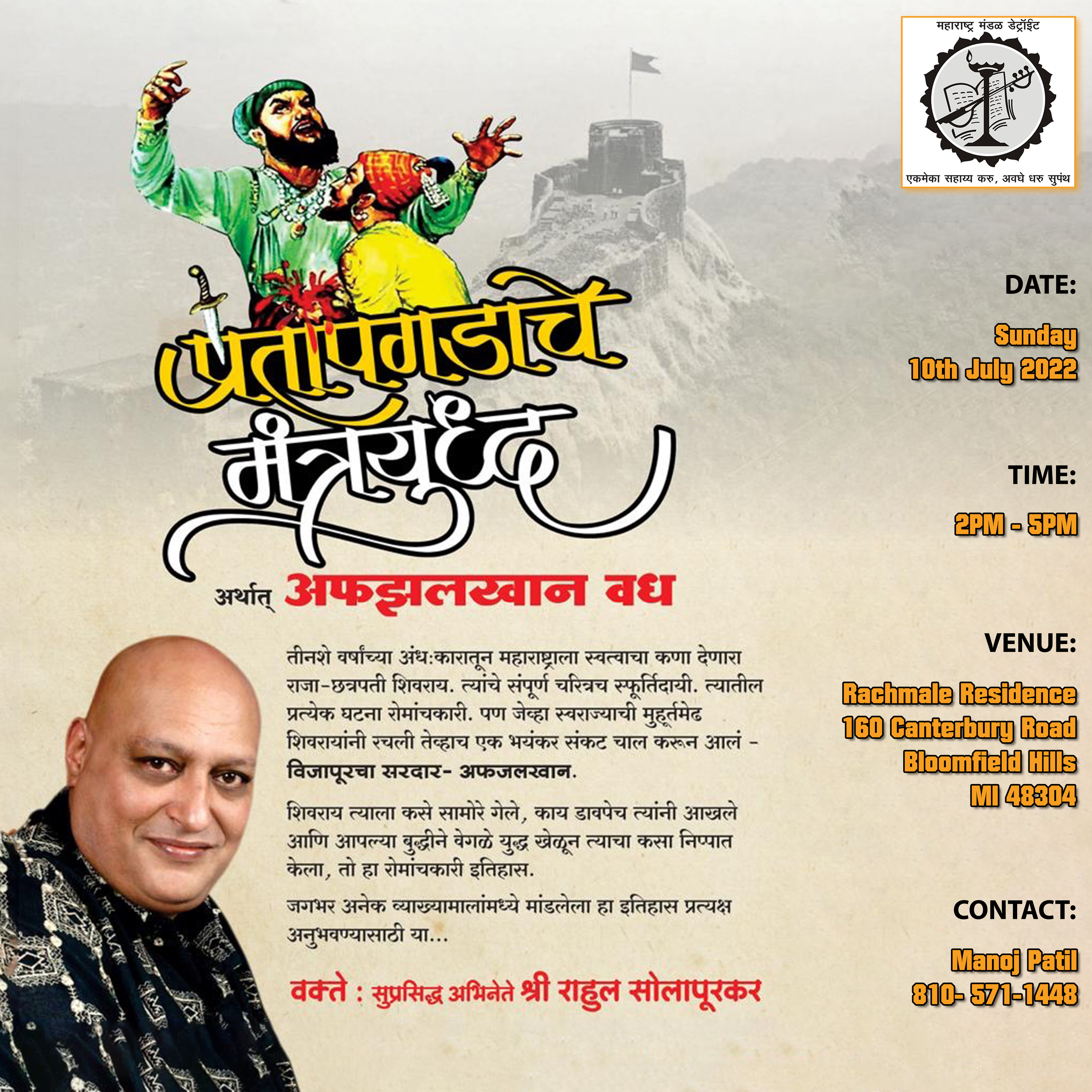 ---
नमस्कार मंडळी, Maharashtra Mandal of Detroit brought you marathi movie "Medium Spicy" starring Sai Tamhankar, Lalit Prabhakar and Parna Pethe. Date : 25th June 2022 ;Venue: Farmington Civic Theater ; Time: 10:00 am (Gates open at 9:30 am).
---
Marathi Shala Year End Event
This event took place on 19th June , at Raintree park , Troy. Time : 4-6 pm . Annual field day for Troy Marathi Shala . Around 80 students and their family members attended the prog . Approx 250 ppl in all . Please find photos HERE under Events Listing.
---
8th International Day of Yoga, 2022
Namaskar Mandali,
We kicked off this year's Arogyam Dhanasampada (आरोग्यम् धनसंपदा) initiative this year by partnering with Consulate General of India's celebration for 8th International Day of Yoga as participating organization. Thank you Hematai Rachmale !!
Saturday, June 18th (8:30 am to 10:30 am), Venue: Wayne State University, 5221 Gullen Mall, Detroit, MI 48202. Sunday, June 19th (8:30 am to 10:30 am), Venue: International Geeta Gurukul Foundation, 44815 Cherry Hill Rd, Canton, MI 48188. Saturday, June 18th (7:30 am to 10:00 am). Venue: Bharatiya Temple, 6850 N Adams Rd, Troy, MI 48098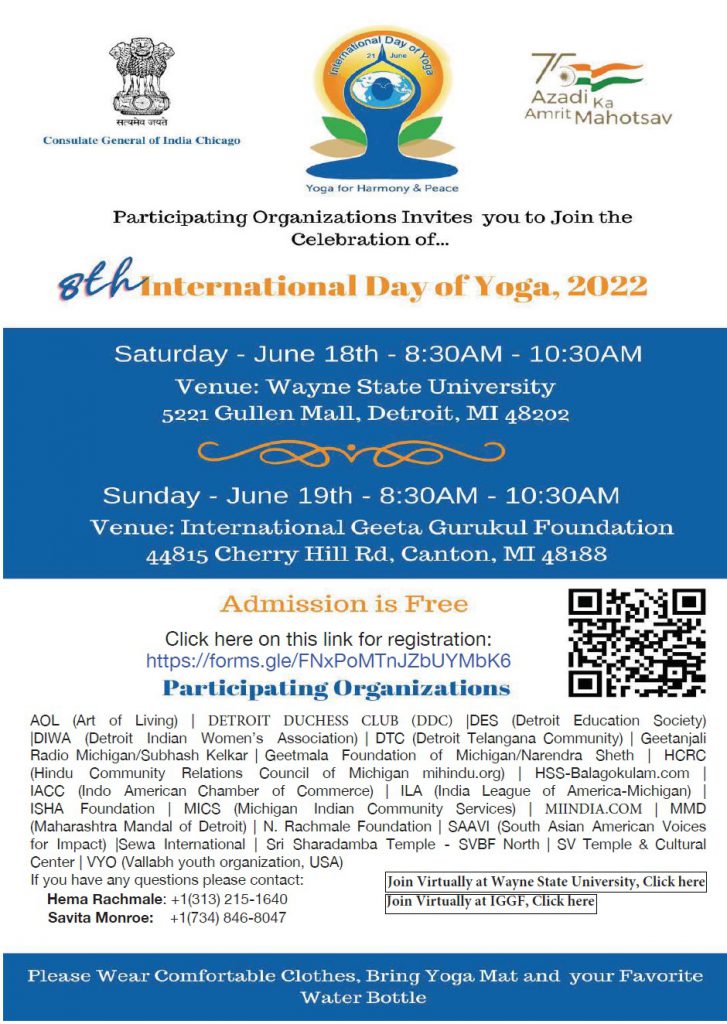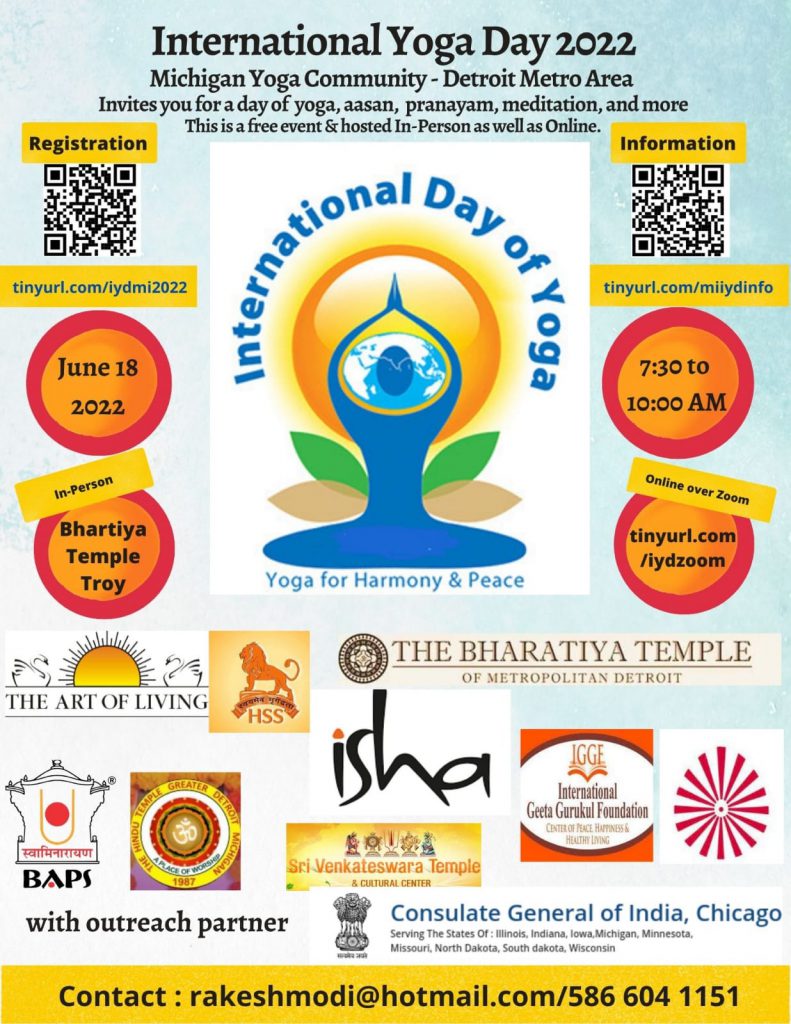 ---
नमस्कार मंडळी, Maharashtra Mandal of Detroit with Chitraphad brought you marathi movie "Chandramukhi" at Farmington Civic Theater on Sunday, May 15th at 9:45 am ( Gates open at 9:15 am).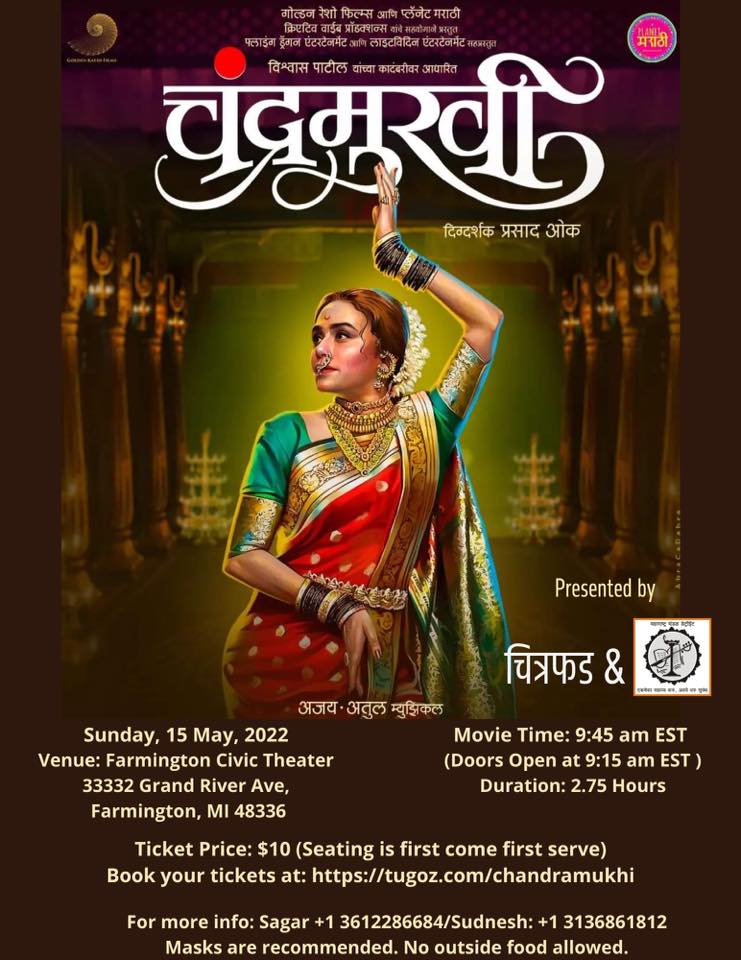 ---
नमस्कार मंडळी, Maharashtra Mandal of Detroit brought you a journey on the coming Gudhi Padwa… This is a journey of glorious musical plays! A musical program produced by Maharashtra Mandal of Detroit,'Music theatre' – A melodious journey of musical dramas.
Various theatre entries, including acting by our Detroit's talented artists, sung theatre (with live music! ) and a statement that connects it all well….What is written by our own Sanjay Mehendale !! This wonder of background, lighting and music planning is going to be presented on May 7th, 2018 (May 7th, 2022) at the Groves High School Auditorium.
For photos and videos, Please click HERE.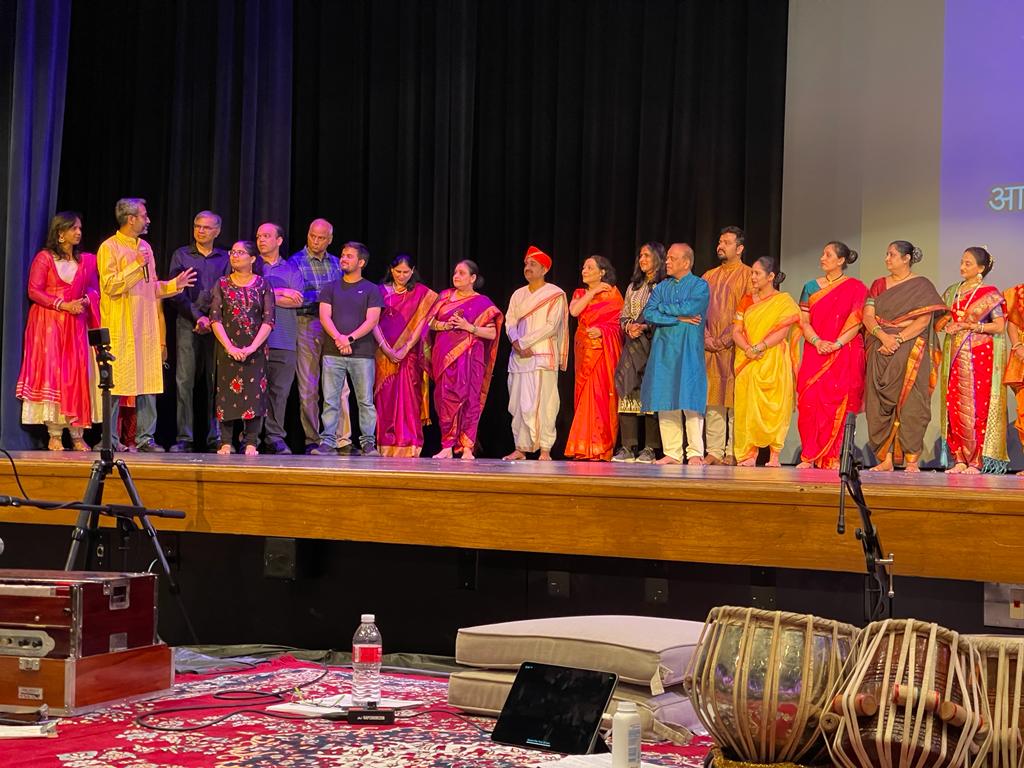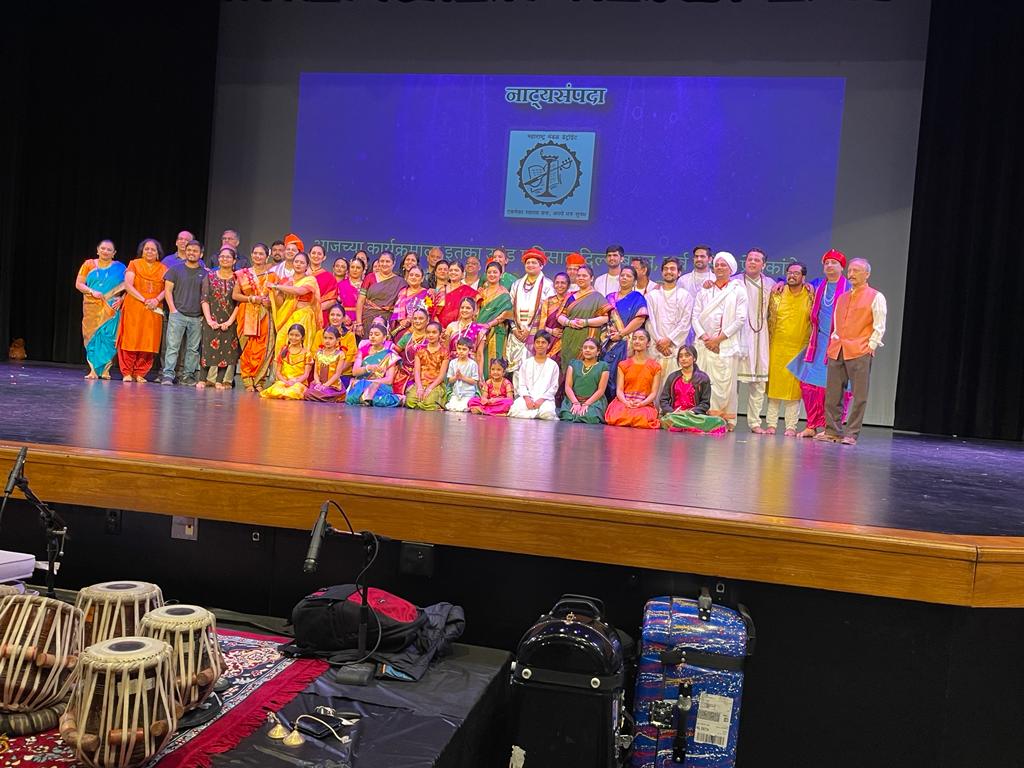 ---
Hello Friends, MMD and A2MM in joint collaboration, brought you Badminton and Carrom tournament on Saturday 23rd April 2022 from 9:00 am onwards in SPARC center Novi. For all photos please click HERE.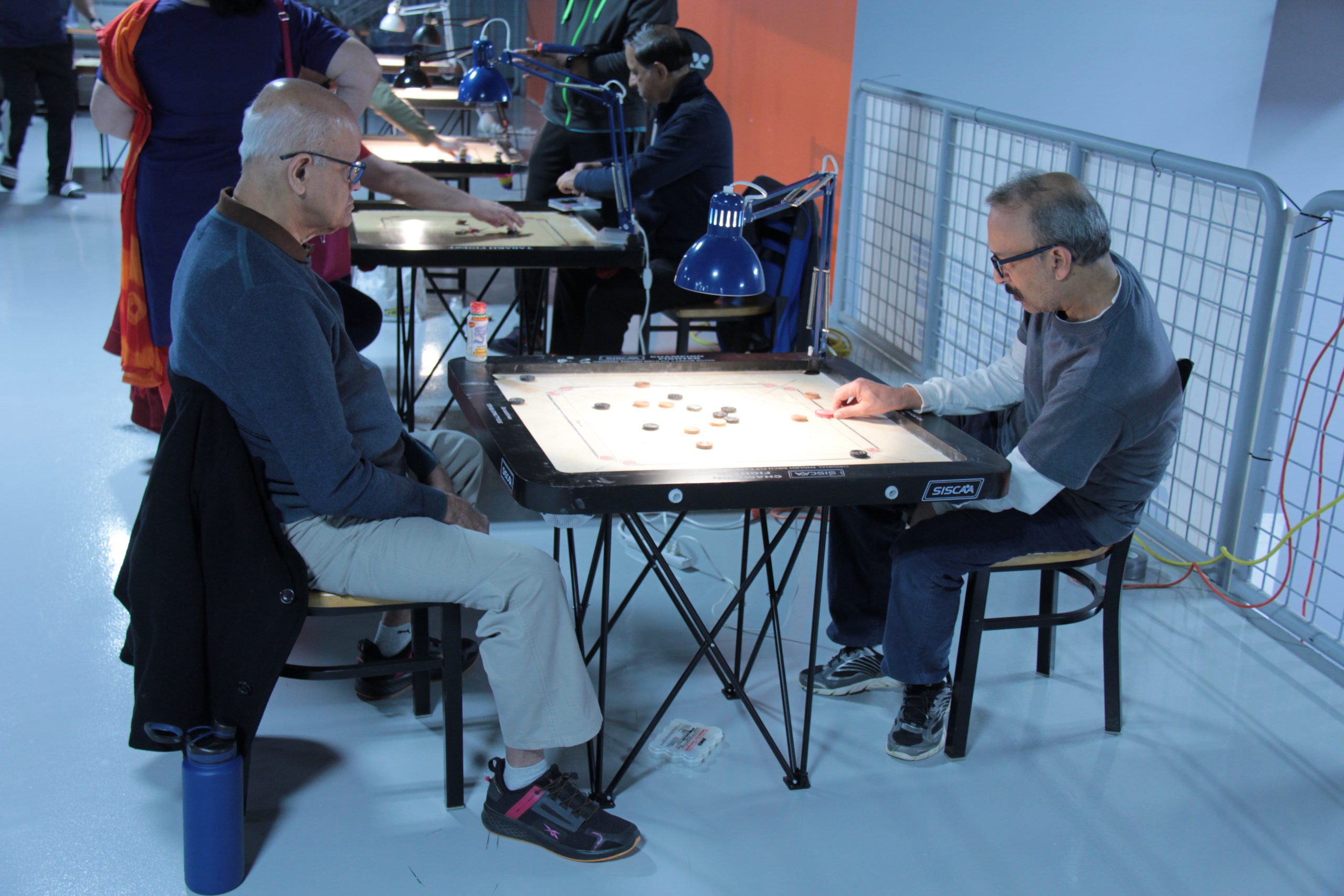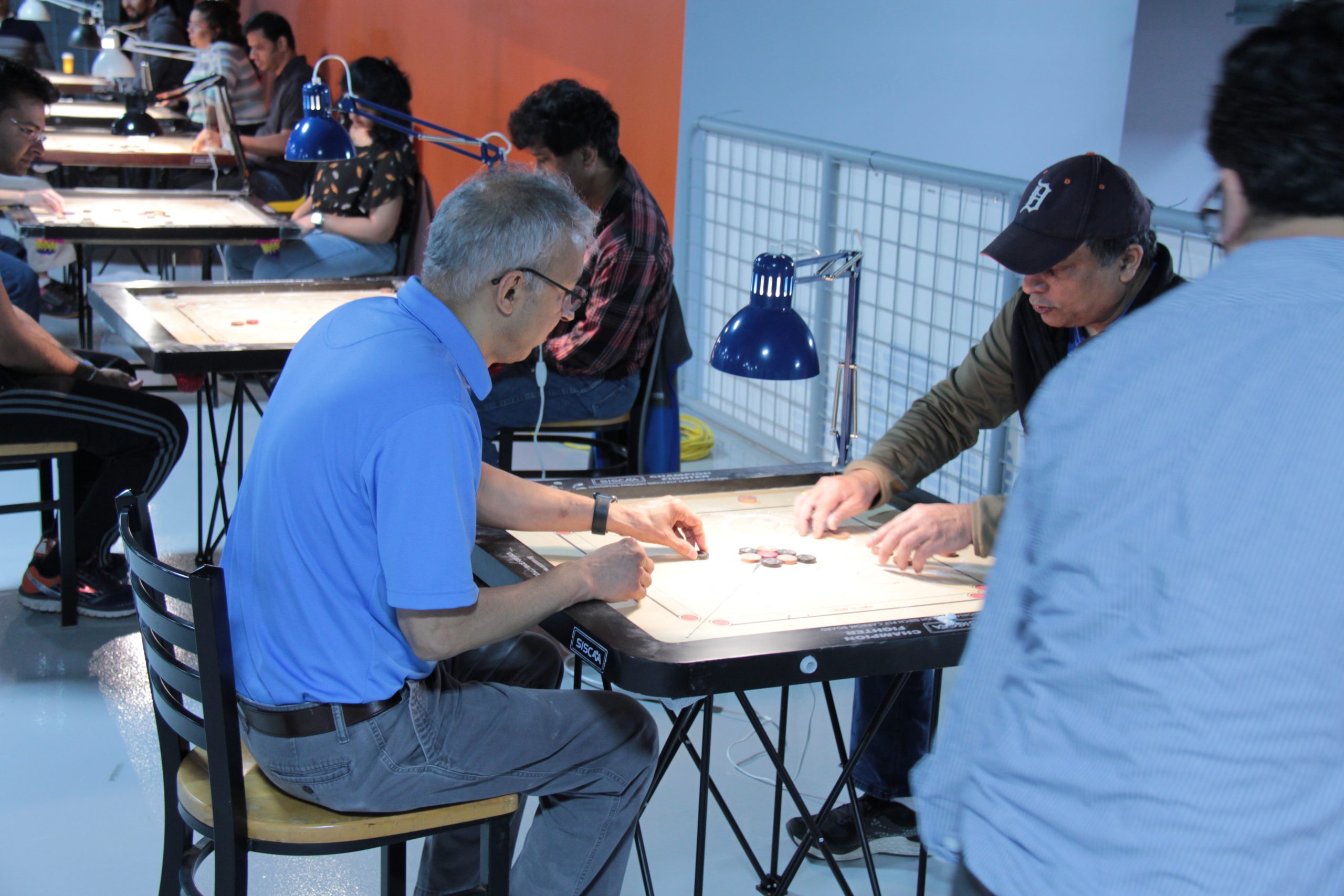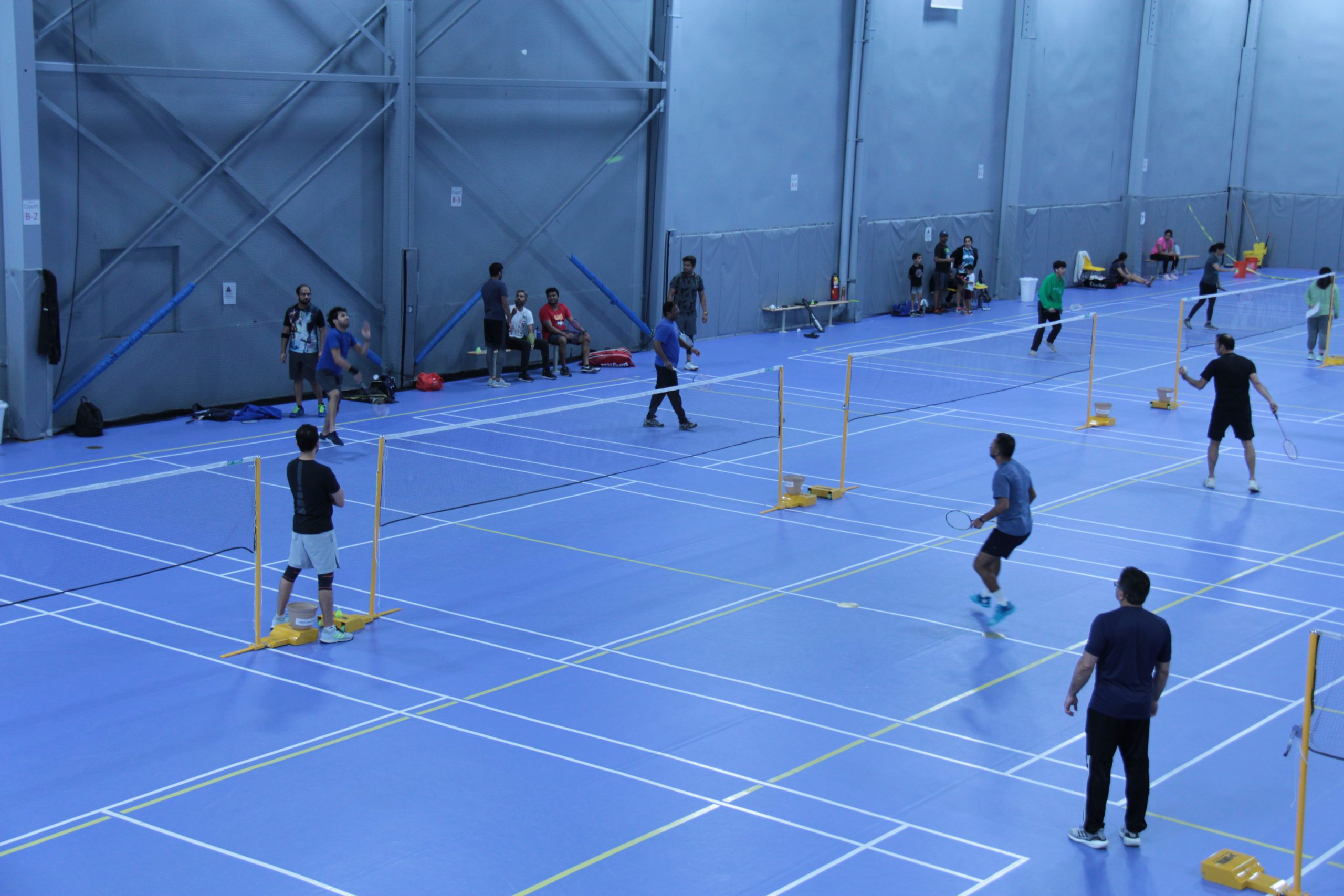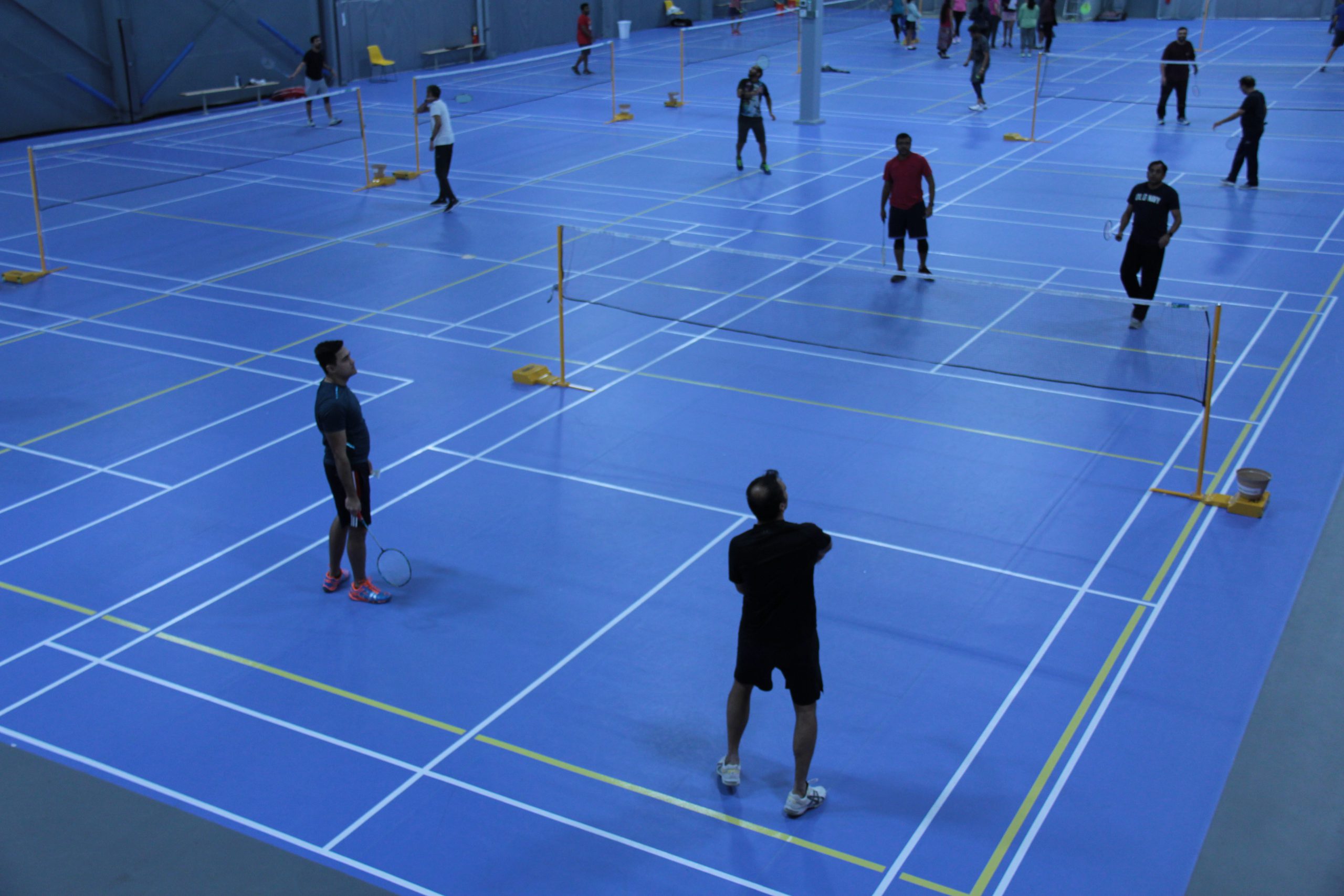 ---
नमस्कार मंडळी,
Maharashtra Mandal of Detroit in collaboration with Para Share Entertainments and Kanha's Magic, brought you 'Lalya' in the spectacular play by Late Prof. Vasant Kanetkar: 'Ashrunchi Zali Phule' on Friday, April 1, 2022. Program Managers: Niraj Bhavthankar & Vijay Pachore.
A Big Thank you from both, our hardworking MMD volunteers team who toiled day and night to make this happen as well as from entire India team of Ashrunchi Zaali Phule , to each person who took time from their busy schedule to attend this event and make it a grand success !!
Please find links for photos . Also find the link for Rasikaanchya Pratikriya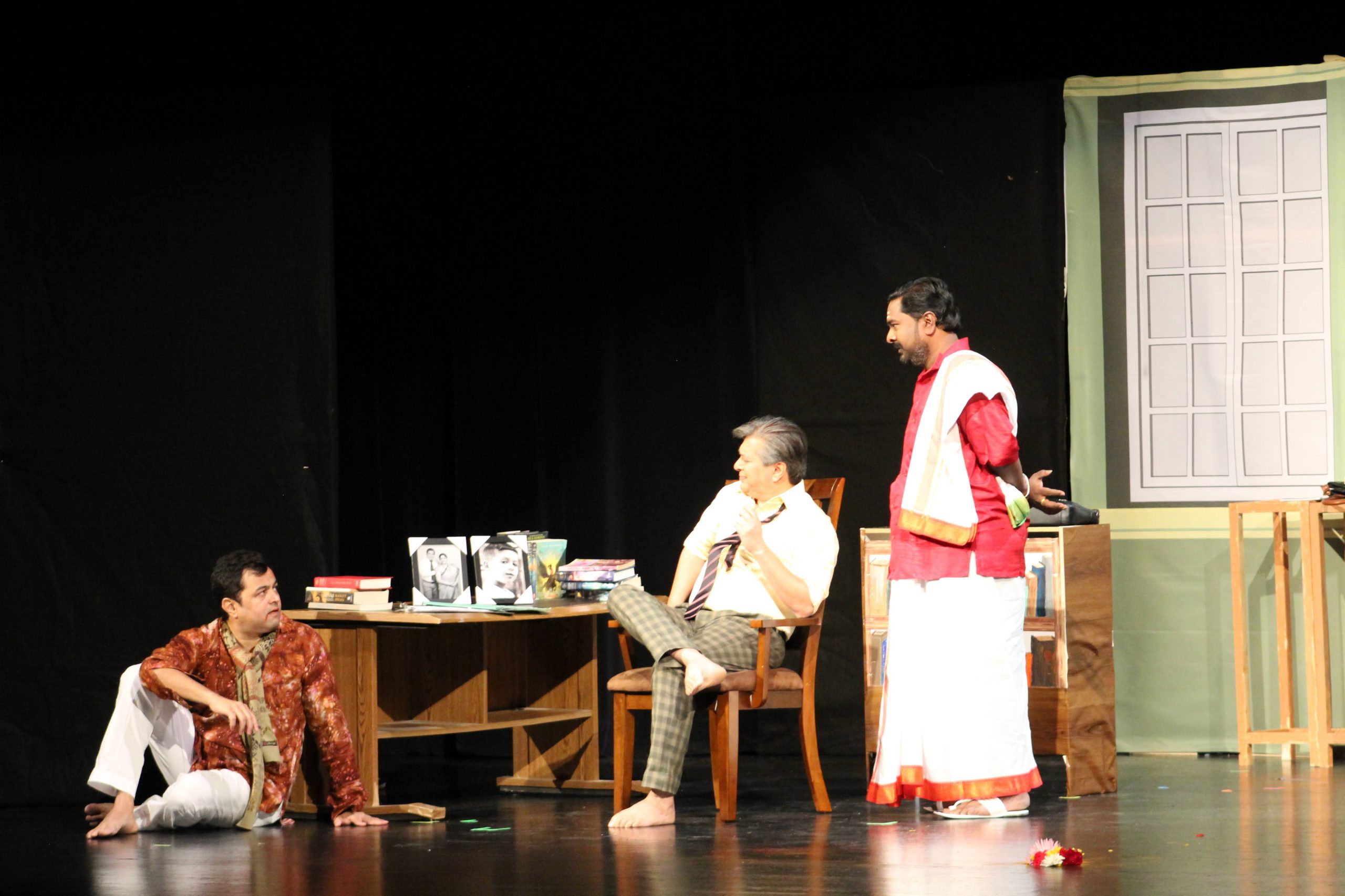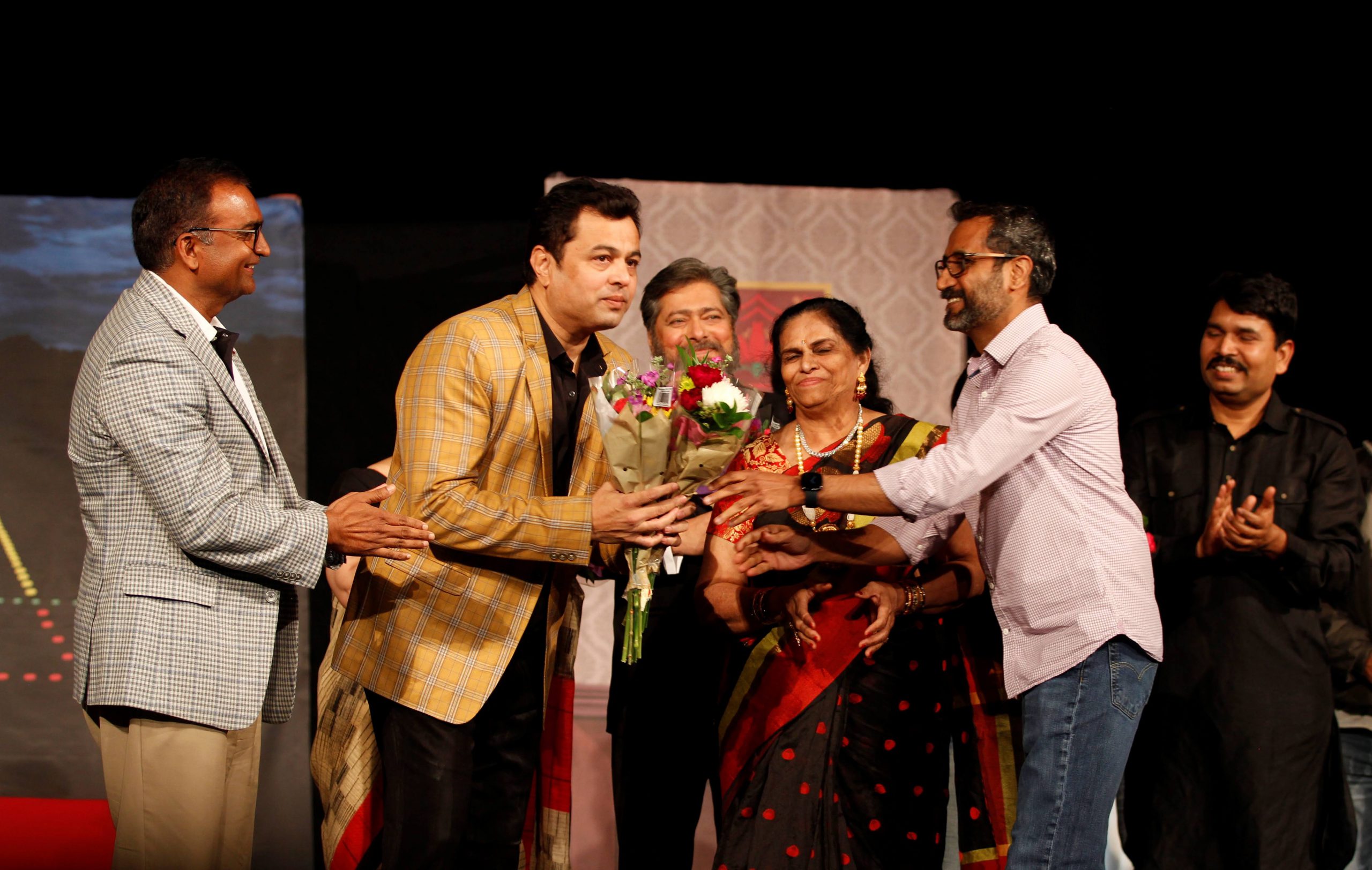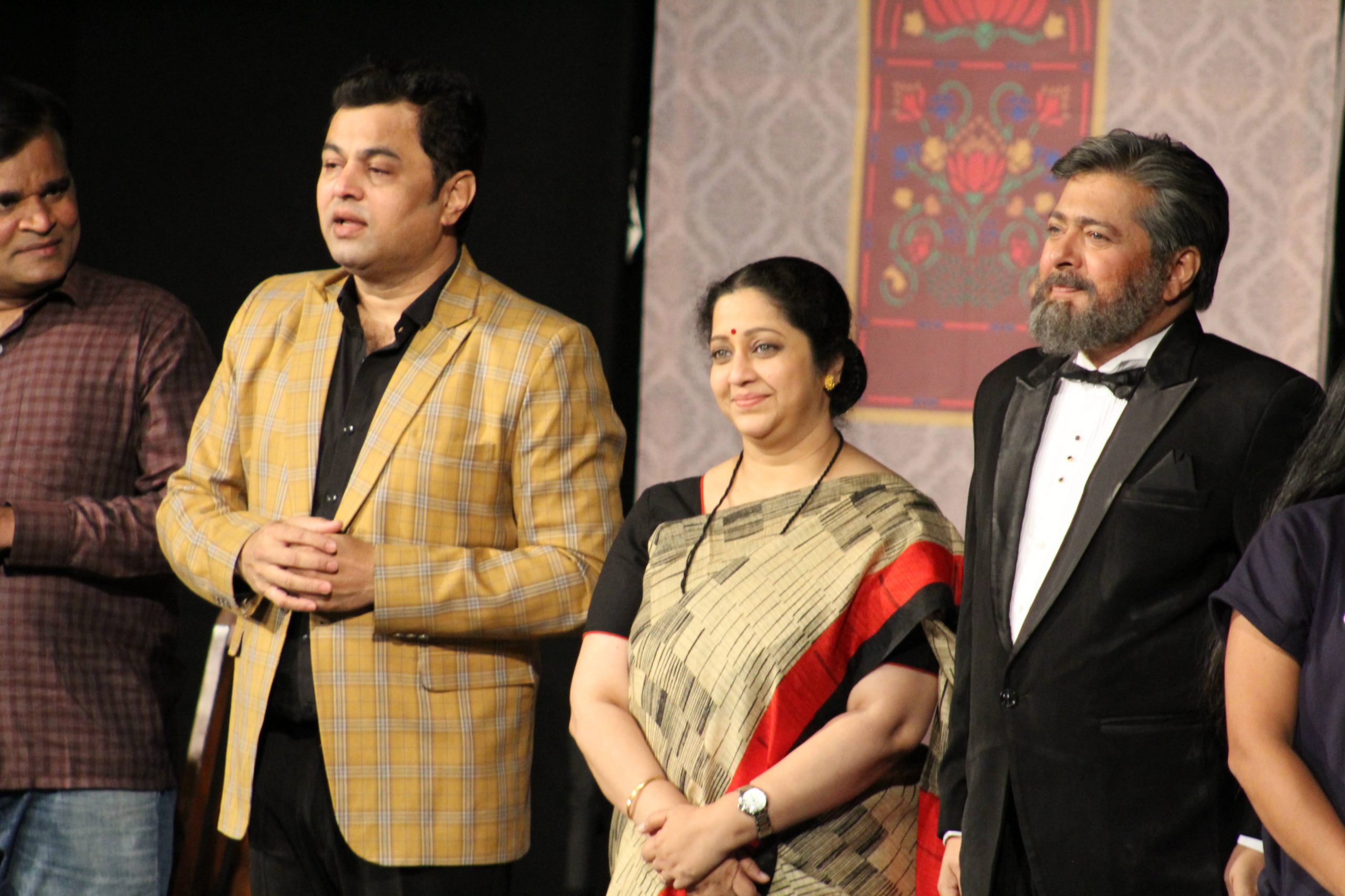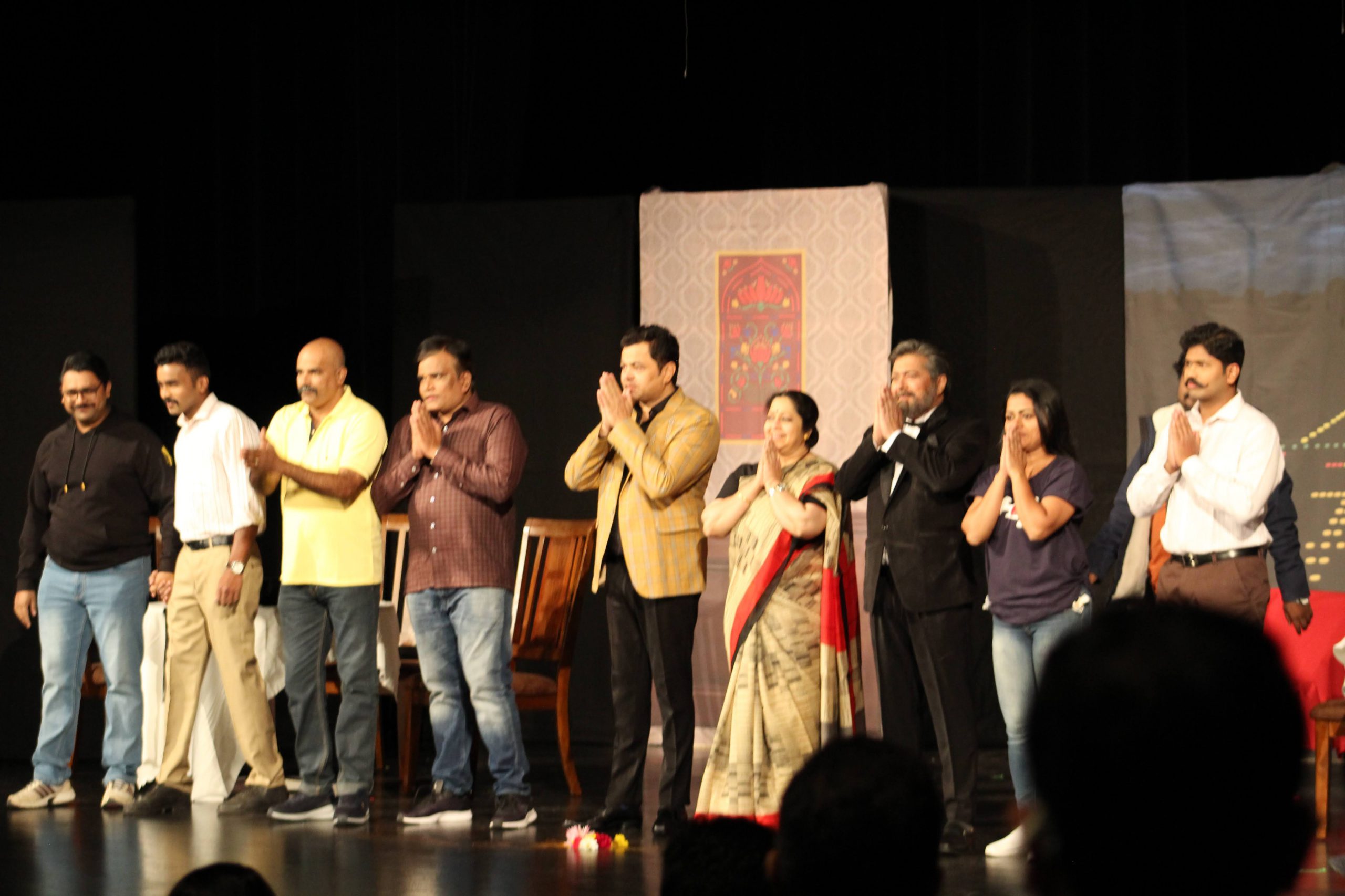 ---
Maharashtra Mandal of Detroit (mmdet.org) thanks Anirudha kaka for an apt and timely review of 𝗞𝗮𝗹𝗲𝗶𝗱𝗼𝘀𝗰𝗼𝗽𝗲 – an online Sankrant-2022 Program which will remain etched in our memory. Pictures shared by Vikram Gokhale and Manjiri R Joshi.Thank you #BMM and the entire team of artists for a heartwarming music program Amar Oak Hrishikesh Ranade Madhura Datar

Namaskar Mandali,
Though the in-person program is canceled for the Sankrant event, and as promised MMD still wants our members to continue to enjoy our cultural heritage and keep looking for great options! happy to announce a unique program 'Kaleidoscope' in collaboration with BMM. This is a pre-recorded show which can be streamed on February 5 (8 pm EST). Please register below to watch this great program online!
Hear Rishikesh Ranade speak about Kaleidoscope !!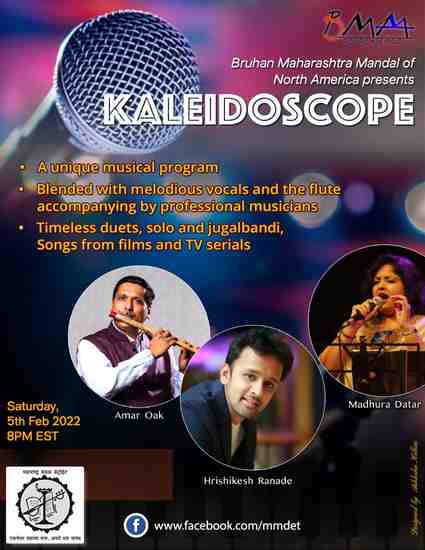 ---
नमस्कार मंडळी !! नवीन वर्षाच्या तुम्हा सगळ्यांना खूप खूप शुभेछा !!
Please enjoy this warm welcome from #MaharashtraMandalOfDetroit 's 2022 President Manoj Patil and Vice President Vikrant Patwardhan.
Also, please mark your calendar for the 𝐟𝐢𝐫𝐬𝐭 𝐢𝐧-𝐩𝐞𝐫𝐬𝐨𝐧 𝐩𝐫𝐨𝐠𝐫𝐚𝐦 𝐨𝐟 𝐲𝐞𝐚𝐫 𝟐𝟎𝟐𝟐, on the upcoming occasion of 𝐌𝐚𝐤𝐚𝐫 𝐒𝐚𝐧𝐤𝐫𝐚𝐧𝐭 -ON 𝐒𝐚𝐭𝐮𝐫𝐝𝐚𝐲, 𝐅𝐞𝐛𝐫𝐮𝐚𝐫𝐲 𝟓𝐭𝐡, 𝟐𝟎𝟐𝟐 AT 𝐆𝐫𝐨𝐯𝐞𝐬 𝐇𝐢𝐠𝐡 𝐒𝐜𝐡𝐨𝐨𝐥 𝐀𝐮𝐝𝐢𝐭𝐨𝐫𝐢𝐮𝐦 (Flyer & other details coming soon on this page!)
For all MMD 2022 event listings and details, please be sure to visit – –https://www.mmdet.org/events
---
सगळा आनंद, सगळं सौख्य, सगळ्या स्वप्नांची पूर्णता, यशाची सगळी शिखरं, सगळं ऐश्वर्य हे आपल्याला मिळू दे… ही दीपावली आपल्या आयुष्याला एक नवा उजाळा देऊ दे !!दिवाळी च्या तेजोमय शुभेंच्छांसह महाराष्ट्र मंडळ ऑफ डेट्रॉईट घेऊन येत आहे २ अंकी मराठी नाटक , "मंतरलेली चैत्रवेल" — on 11/20/21 at
Novi High School24062 Taft Rd Novi MI
Booking Closed!
---
A beautiful celebration of Ganapati Bappa holding in mind thoughts of a safe and worry-free future, free of obstacles! That is his name after all- Vighnaharta (विघ्नहर्ता) and I am positive he will do nothing less for all of us! It was a beautiful sunny day and things were simply perfect for the Bappa Palkhi followed by an invigorating round of MMD Dhol Tasha. Amar Awale, Yogesh Tambat and Manoj Patil unloaded the vehicles to get our inventory to the cafeteria floor. Kedar and Renuka Oka our newlyweds performed the pooja under the stellar guidance of Phatak guruji with prep and decoration from Anu Naik and Pradnya Tambat while the food team guided by Milind Vale scrambled to get everything ready. It was a task all right, 8 different items on 4 separate stations to be served by 32 servers. The food must be piping hot, that has always been our standard! And so it was. Meanwhile, Rangoli was in full swing with Manjiri Mahajan , Anita Narkhede and her team working diligently to get it completed on time. Registration outside the auditorium with Smita Annigeri and Deepa Ingle in charge, working at a record pace to register and band our attendees. Vivek Naik policing the members to get bands and directing them to register. We do need Tea – you got that right! Sona Patil and Anju Vale managed that, much to the relief of all. Tables were dressed by now, young Mahima was our charismatic helper with many others who joined without hesitation. Photos and more Photos. At the backdrop, at the tables, on the lawn, by Dhol Tasha, by the Bappa, with the Queen Miss USA India Vaidehi Dongre, with their husbands as well! Let us take them all! A frenzy with Photographers Shriyash Jalukar and Raj Joshi working hard to capture every moment. Atharvashirsha recital and a mass Aarti recital reminded me of the good old days of Mahercha Ganapati! It was now time for Prasad followed by a sumptuous lunch. Now we move up to the auditorium already set and ready, with Mansi Dahanukar, Varsha Pathre and Vikrant Patwardhan hard at work. Stage décor courtesy Yogesh Aundhkar set up, elegant with a gorgeous backdrop. Participants were eager to perform. 11 splendid performances with cuteness and grace overflowing on the stage. Enthusiastic Moms, I know would have almost jumped up and danced themselves while guiding the little ones to perform was a remarkable sight. Beautiful work from all the choreographers and the talented Maya Dahanukar on the Dias giving us just an apt description of the performances to follow. Shrikant Bhagwat diligently capturing it all. It was time now for Bappa's farewell! Dhol tasha team with Pranav Aundhkar was electrifying. Young and old dancing and singing in gay abandon. Was it over already? Too soon, I think! We had just started! Joy and celebration are just the perfect way to describe the day. Sound of the Dhol, the smiling faces of all the participants, the joyous onlookers, the return of Snehabandh and all thanks to the one and only Vighnaharta 🙏 * Please click Photos-I and Photos-II below the title of the event to see all pictures from the event!
__________________________________________________________________________________________________
When your Dhol Tasha Pathak makes waves, it is indeed a great feeling!! We want to take a moment to thank Pranav Aundhkar and his team for their outstanding performance at the 75th Independence Day celebration at Time Square! We are super proud of the team, their leadership and organization!
It was an amazing high octane performance by Maharashtra Mandal's Dhol Tasha team in New York City. It was a truly well organized and disciplined event, not possible without efforts of each and every member of the crew…
This team put in 3 months of practice with the support of their families & MMD members, and made it a big success….!!
Maharashtra Mandal of Detroit thanks all the delegates of the Dhol Tasha Pathak and wishes them the best in all their future endeavors
__________________________________________________________________________________________________
Our Picnic ….
Rain looming over the forecast while we were still planning to go ahead with our first outdoor event after almost a year and half !! Thanks Sunil Kelkar #1 to the spot with gazebo and generator!! Everyone trickled in right after and soon we had a crowd !! A few decorations, bubbles to welcome , frisbees to play and a dhamaal start with our MMD DHOL TASHA group led by Pranav Aundhkar. Panhe was our welcome drink and boxed lunch included delicious Pav Bhaji , Upma / chatni , Khoya jamun followed in the afternoon with Watermelon and MMD special Tea ! A great turnout and much fun watching the young children run with excitement for our standing Musical Chairs ! Bingo was fun too with a lot of the younger kids interested in playing the game ! The enthusiasm is back , fun is back and it is indeed a good feeling to meet up with friends and family! Thanks for our four legged members who provided special joy ! Looking forward to our next event! Thanks to all the Members and Non Members for your participation and help at the event! It takes many hands to run a successful event! Thanks to Varsha Pathre – Khoya Jamun pickup , Rajeshwari Bhagwat- decorations , Kedar Oka – our logistics one man army , Sunil Kelkar – tech support, Deepa Ingle / Kiran Ingle – panhe and inventory support , Milind Vale – Food Menu , Pradnya Tambat / Manoj Patil – Pav Team , Smita – water support, Sheetal Sonar – Bingo, Sanjay Mehendale – Gloves ( very important) and Harshad Annigeri- Photos See the pictures of the event
here!
Mandal Aaple aabhari aahe 🙏🏻